Fashion Friday: Comfy and Casual Is the Cat's Meow for Spring
The following article was written by Leigh-Anne Dennison.
Spring has sprung, which means that most of us will be spending downtime in casual T-shirts, slouchy jeans, or shorts and sandals (sans socks, please).
This 100 percent cotton jersey tee from PETA is ideal for comfort and calling attention to the fact that you're doing your part to prevent homeless "pets."  Ripped jeans are all the rage these days, and this pair will nicely camouflage any accidental tears that might occur if cat claws get caught while lap napping or caretaker cuddling.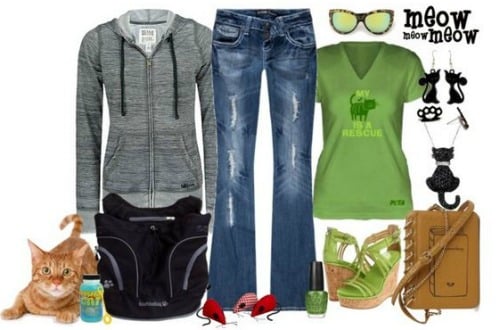 Dressing On Purpose :: The Cat's Meow by leighanned
Slip on sandals in a matching color and grab a whimsical bag (made of vegan leather, of course!), and you're ready to run errands. Add a pair of paw print or feline figure earrings and some cat's eye sunglasses for a purrfectly pulled-together look.
Pooch pouches aren't just for canines anymore!  If your cat is cool, calm, and collected, you could consider carrying him or her with you when you go for an evening stroll. But take a sweatshirt—there's still a nip (no, not catnip) in the air this time of year.
And while you're at it, rock it old school with a little Fontella Bass; sing it loud and proud for your pussy cat: "Rescue me—take me in your arms … I need you and your love, too! Come on and rescue me!"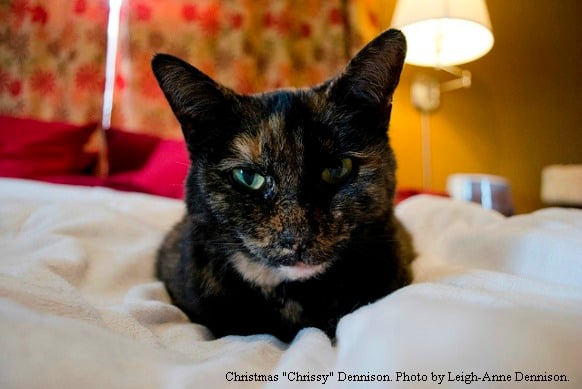 Respond