Fashion Friday: Color-Block Cruelty
Ready for the beach, trendsetter?
Kick it cruelty-free and show other fashionistas that you know what's up by rocking bold, bright vegan swimwear and accessories this summer. Color blocking—pairing vivid solids for an eye-popping look—is all the rage right now. But there's no reason to wear leather or silk to make yourself look fab.  Vegans options are available, affordable, and hipper than their cruel counterparts.
Psst … rather donate your money to helping animals than spend it on a new suit? Just mix and match the bikinis you've already got for an easy, breezy color block look.
Got other ideas for blocking cruelty? Share them in comments section!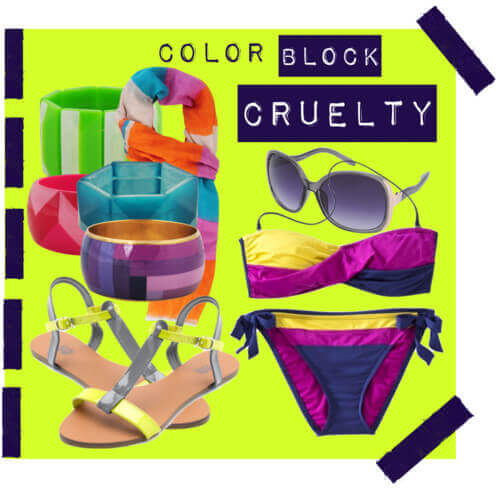 Related Posts
Respond