Fashion Friday: Classic Cutie
Getting dressed is an opportunity to express yourself every day. Your mood, your personality, your style—all of them shine through when you don your duds. You can add a message about your values, too, by opting for cruelty-free items: those made without silk, wool, or leather.
With the Fourth of July behind you and Labor Day a while away, now is the time for a classic look to get you through the dog days of summer. Bright bottoms are in right now; a bright, sassy red looks great paired with a simple, white cotton top. Play up your primary color shortie shorts with a pair of playful faux-leather vegan flats and a striped hair ribbon. Then deck it out with a chunky necklace. Wanna really show your love for animals? Pop on a pair of earrings shaped like your favorite animal. Bam!
What to Wear: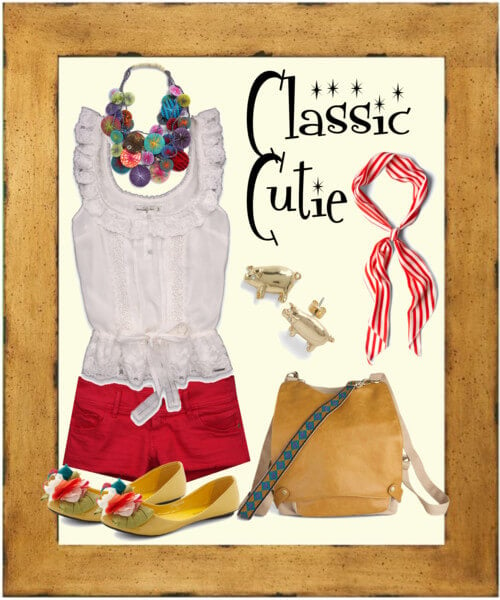 Related Posts
Respond
In This Section