Fashion Friday: Calling All Cat Lovers
Written by
October 26, 2012
|
Calling crazy cat ladies (and men!) everywhere: It's Cat Week, and PETA is here to help you celebrate.
We love felines so much that we devote a full week each year to celebrating them. Fashion Friday is no exception. We rounded up some killer cat wear that will show everyone just how far your love for cats really goes. Throw on a cat tee to start, then accessorize with kitty-friendly items like cat earrings, cat rings, and a cat tote.
What are you waiting for? Show your cat love right meow!
What to Wear: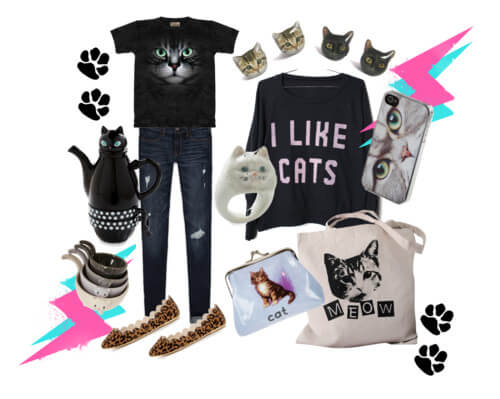 Related Posts
Respond
In This Section