Fashion Friday: Cool-Not-Cruel Back-to-School Looks
The following article was written by Leigh-Anne Dennison.
Whether you're a parent who's making that dreaded trip to the store or a teen with permission to purchase your own outfits for the new school year, reading is fundamental to shopping for back-to-school looks that are cool, not cruel—reading labels, that is!
Of course, jeans and denim skirts topped with a cotton T-shirt or jersey are almost always a safe choice as well as being stylish and comfortable. But if you're grabbing a lightweight sweater for breezy mornings at the bus stop, look at that label—even some light sweaters may include a small percentage of wool, angora, or alpaca in the blend.
When you choose a backpack or knapsack, nylon, polyurethane, or cotton canvas are convenient, affordable, and cleanable options—just be on the lookout for bags sporting leather straps or patches.
Shoes require a bit more scrutiny. Some manufacturers may even sneak leather into cute, casual cotton tennis shoes. Double-check the list of materials to confirm that all the fabric in kicky canvas low- and high-tops consists of natural (non-animal) fibers or is synthetic.
For bold teens who are prepared to tell their classmates where they stand on important issues of kindness and cruelty, check out the PETA online store for graphic tees that contain conscience-clearing messages in cute and clever designs.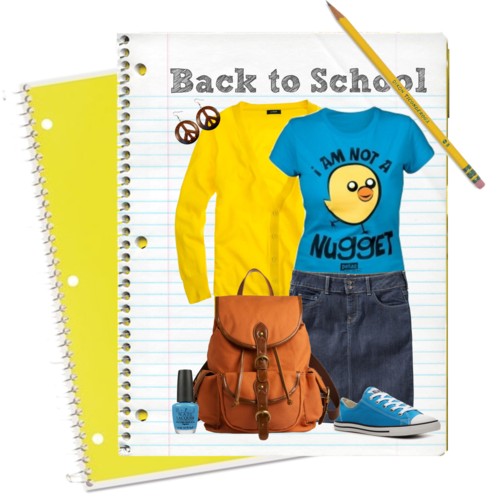 Respond