5 Ways to Add PVC to Your Closet
The following article was written by Christina Sewell. 
Designers and retailers alike are setting aside leather for the shinier cruelty-free version: polyvinyl chloride (or PVC as we laypeople call it). Considering the destructive nature of leather, both to animals and the environment, we couldn't be more excited about PVC's return after having been confined to the likes of novelty gift shops and "Catwoman"-frequented costume parties for the last decade. So imagine our surprise as this vegan-leather-that-could has shot to fame as one of 2014's hottest trends, manifesting itself in skirts, handbags, jackets, you name it—proving that the shiny faux leather is just the DayGlo-like accent for a look that is chic and polished while still kind to animals.
Let's take a look at the following ways in which you can adopt PVC back into your wardrobe this spring—you won't believe how versatile this season's hottest trend is!
1. The PVC Jacket: It doesn't wrinkle. It travels well. It's waterproof. Add head-turning to its attributes, and you've got yourself one magical fashion statement.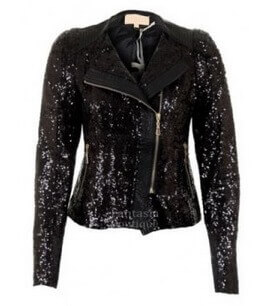 2. The PVC Pant: Because sometimes a girl needs leggings with a tad (OK, a lot) more excitement!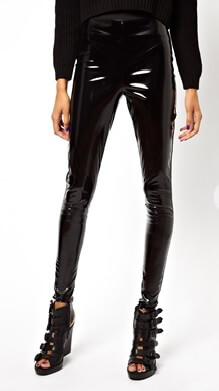 3. The PVC Skirt: 90s British pop meets street-style cool in this new and improved number. PVC skirts may be hitting stores in an array of colors and cuts this season, but ultra-fem styles such as the one below are a great starter piece, appropriate for a variety of settings.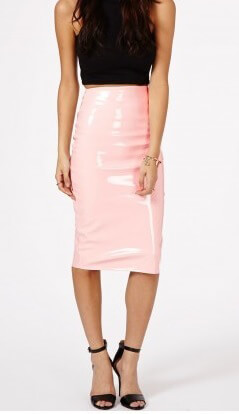 4. The PVC Heel: How very modern of you! This ultra-hip PVC sandal is one to skip across town in as you stay classy while saving animals every step of the way.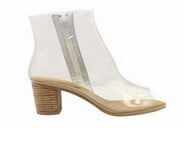 5. The PVC Purse: If it's a pop of nonconformity without the added commitment of wearing it on your body that you're looking for, you may just be in the market for a PVC handbag. This particular two-for-one number includes a detachable cotton canvas pouch—just our style.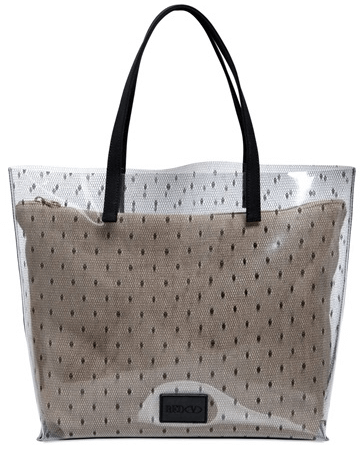 Looking at this lineup, it's safe to say that PVC has successfully made it back to the fashion landscape! For more information about how to save animals from being used by the clothing industry (and how to look great while doing so), please visit our How to Wear Vegan feature.
Respond