11 Vegan Sandals to Carry You Through the Summer
We all know it isn't a proper summer until you're lounging in the perfect pair of sandals, and the sun is only getting brighter, so it's about time to start tracking down happy feet covers! Good news: This year's possibilities are endless for all you trendsetters seeking fashion-forward footwear that doesn't support the cruelty of the leather industry. Just take a look at these 11 cruelty-free go-tos for proof. You can rest assured that no cows were harmed in the making of these beauties, so kick up your heels and take the summer by storm, ladies.
1. The Melissa Jean by Jason Wu: Give your denim cutoffs a dose of daring with this dainty look mixed with Jason Wu's signature textured weaving. It's just the thing for frolicking in an open field, we say.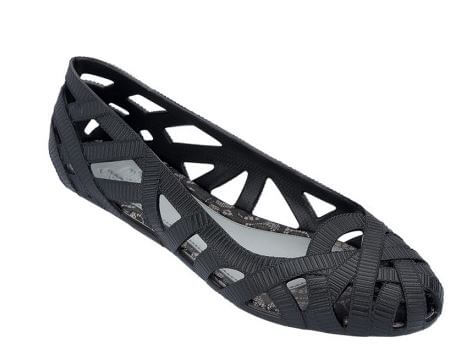 2.  Shopbop by Kate Spade Fresh Jelly Bow Sandals: Sometimes all you really need is a gold studded bow. Pair these sandals with a little black dress, and you're ready to hit the beach!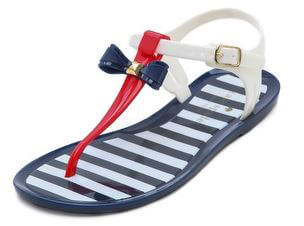 3. Cri de Coeur Tai Stretch Sandal: Planning your exotic island summer vacation? You'll want to add these popsicle-inspired darlings to your "must-not-forget" list.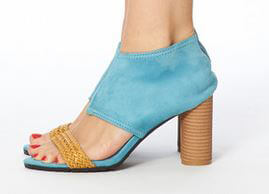 4. Nasty Gal JuJu Baby Jelly Sandal: Take a cue from the original creators of the British jelly shoe, and strut guilt-free in this 100 percent recyclable pair of plastic. With the right colorful ankle socks, you'll achieve ultimate baby-girl style.
5. Nicora Johns Priscilla Platform: It may cost a bit more of your summer savings, but trust us – these hand-cut wooden platforms complete any outfit this side of your closet to a T (or should we say V?).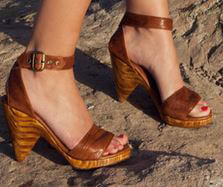 6. H&M Sandals: You'll not want to head to your neighborhood bonfire without these vegan beauties in tow. Can you say boardwalk chic?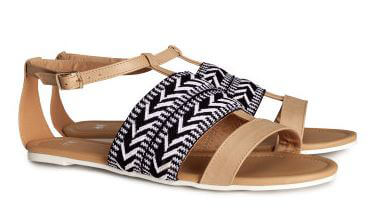 7. OlsenHaus Heart Taupe Wedges: A vegan powerhouse sure not to disappoint—invest in this statement piece, and let the good times (and flattering "oohs" and "aahs") roll!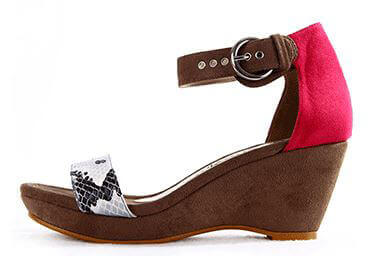 8. Cri de Couer Max Laceup Laser-cut Flats: You could wear a paper bag with this laced-up, cut-out, peep-toe number, and we guarantee you'd still be turning heads (compliments on that fresh manicure included).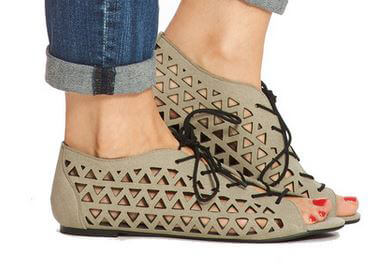 9. Beyond Skin Minnie Gold Red Sandals: Oh, feeling fancy? Buckle on these fake snakeskin wedges, and you'll be looking it, too.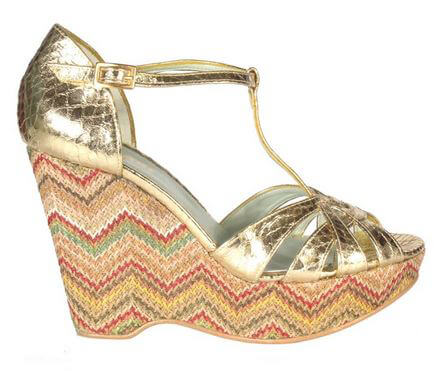 10. Beyond Skin June Coral Sandals: "Picture perfect" is the phrase that comes to mind while looking at these pretty little peep toes. Dress up your everyday basic attire with a pop of sustainable coral to go with everything from your curve-hugging pencil skirts to leg-baring minis.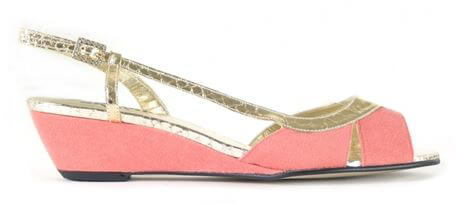 11. Another Pair of H&M Sandals: Borrowed from the boys, these rock stars were made to complement skinny jeans, crisp button downs, and trendy satchel bags, serving as living proof that faux suede and leather are winning the good fight.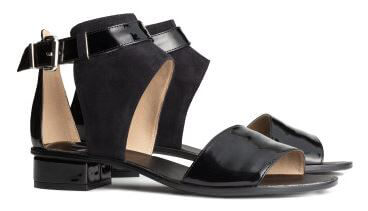 There you have it! Are your feet itching to be adorned by these cruelty-free cuties as much as ours are? We're quite sure that sandal tugs-of-war will break out over these hot commodities, so act fast, and may the best girl win! For more information on how to save animals used in the clothing industry (and how to look good doing it), please visit our "How to Wear Vegan" feature.
Respond