10 Great Vegan-Friendly Travel Destinations
Written by
PETA
|
March 9, 2015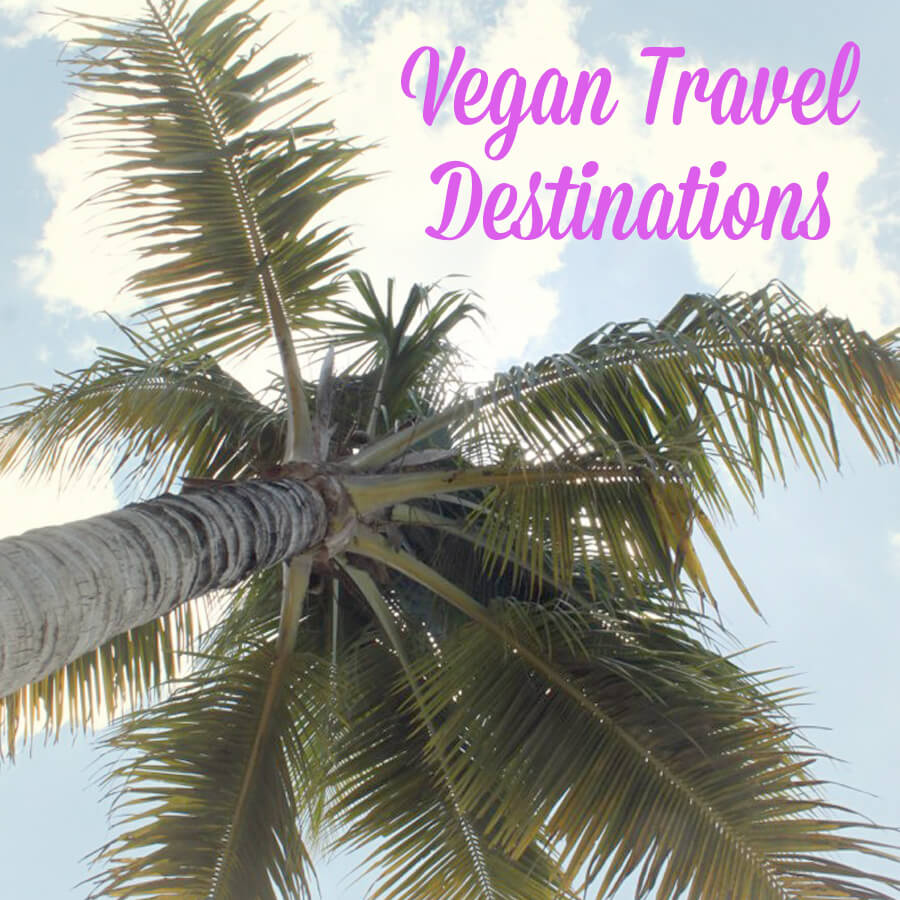 We're so lucky to live in a time when finding a compassionately run hotel with vegan fare is merely a few clicks away! The best part is that we've cherry-picked our favorite destinations, in no particular order—they're all very special places:
1. Hotelito Desconocido in Tomatlán, Mexico
This beautiful hotel in the state of Jalisco in Mexico is surrounded by white beaches and a lagoon that's home to more than 150 species of birds. The hotel also features a private garden that supplies fruits and vegetables for the on-site restaurant. Sounds like quite a paradise.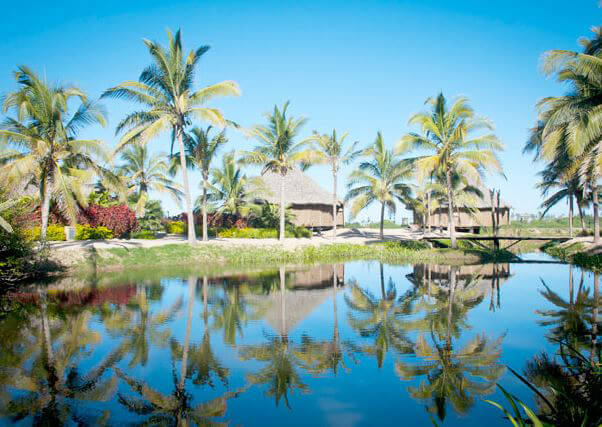 2. Vegan Life Energy in Alicante, Spain
This bed-and-breakfast is situated on the northern coast of Spain. The price of lodging also includes a vegan breakfast. Children aged 5 to 16 stay for half price, and children under 5 stay for free. Activities include yoga, meditation, cooking classes, and enjoying the white sandy beaches nearby. Yes, please!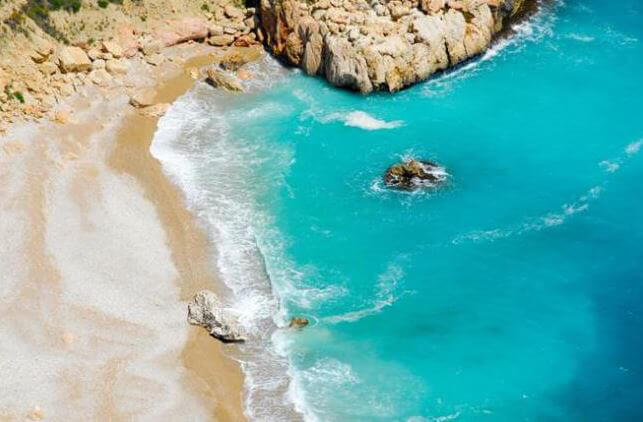 3. Laguna Lodge on Lake Atitlán, Guatemala
This resort features exclusively vegetarian and vegan cuisine using ingredients that are harvested from the on-site garden and from local farms. It also has a full day spa that offers massages, manicure and pedicure services, and yoga classes. Daytime activities include scuba diving and hiking up the nearby volcano.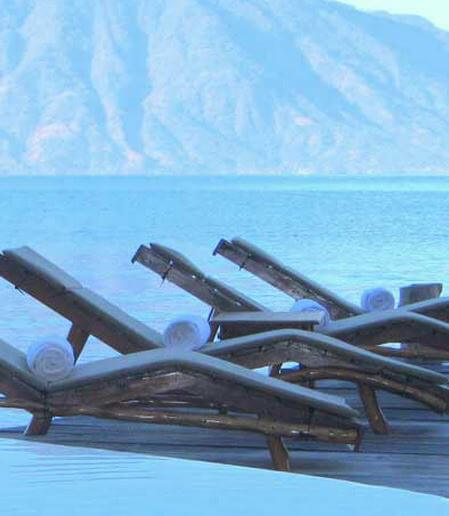 4. The Stanford Inn by the Sea in Mendocino, California
This hotel on the Pacific coast is equally friendly to humans and their animal companions! The Ravens Restaurant is all-vegan and focused on sustainability. The inn offers canoeing, biking, and vegan cheesemaking and nutrition classes in one of the most spectacular settings along the entire California coast.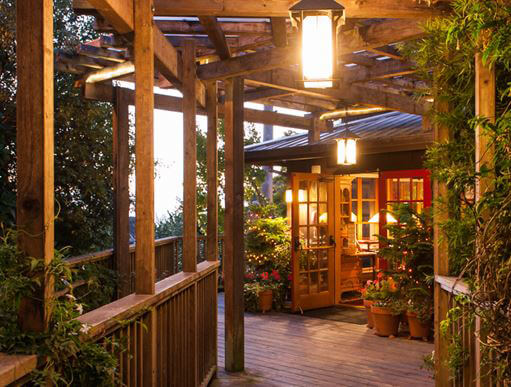 5. Albaspina Organic Farm in Vicenza, Italy
This bed-and-breakfast is on an 18th-century rustic farm only a couple of miles outside the beautiful city of Vicenza in northeast Italy, about an hour by train from Venice. Its restaurant delights with all-vegan cuisine (vegan Italian food, hello!), and there's even a garden trail hike, where visitors can have a guided lesson on growing and recognizing vegetables and learn about their flavors and seasonality. I love an educational vacation!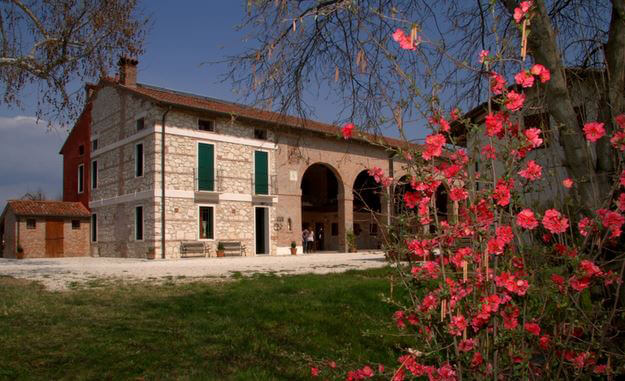 6. Samhitakasha (The Cob House) in Muizenberg, South Africa
In keeping with African tradition, the buildings at this bed-and-breakfast are made with mud and straw, making them completely recyclable and sustainable. The location is adjacent to world-famous surfing spots, the St. James tidal swimming pool, and Cape Town, and whale and dolphin sightings are common from June to November. Samhitakasha offers discounts for students and retirees.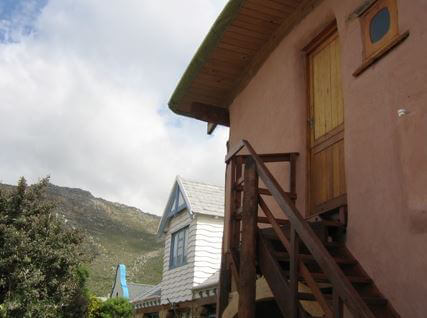 7. Forest Haven B&B in Beaufort, Australia
Nestled within more than 9 acres of forest, this all-vegan bed-and-breakfast is the ultimate relaxing getaway. It consists of a series of private cabins, each furnished with a sofa, dining table, and wood-burning heater. Forest Haven is a two-hour drive from Melbourne, if you're hankering for a quick escape from the big city.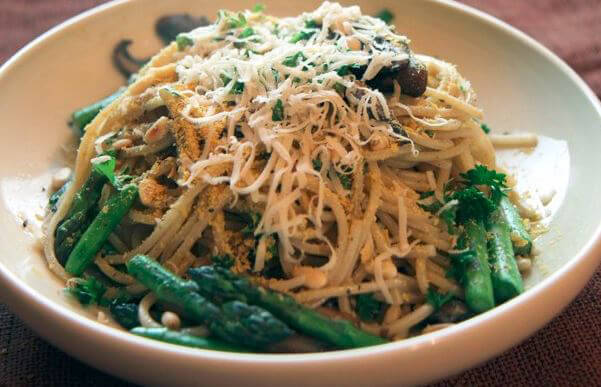 8. Willka T'ika in Urubamba, Peru
One of the more spiritual retreats on this list, Willka T'ika features seven "healing gardens" as well as yoga and meditation classes. Guests can take the gourmet cooking classes offered here and enjoy hiking and river rafting in the surrounding mountains. Looks gorgeous to me!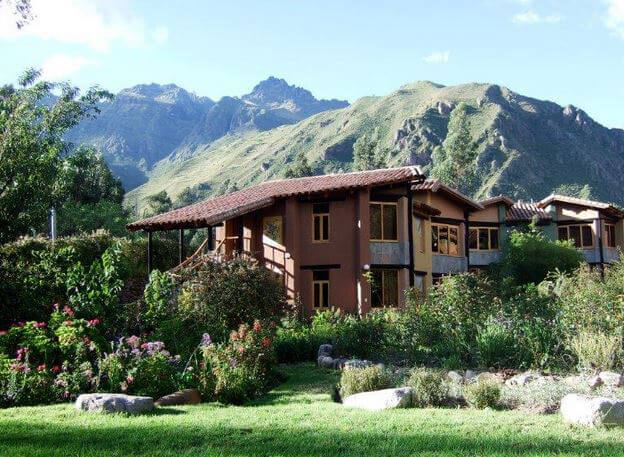 9. Park Lane Guest House in Austin, Texas
This cozy bed-and-breakfast is made up of solar-powered cottages with private decks. There's a pool and massage therapy on site. The main dining area offers a locally sourced vegan breakfast—and did I mention that it's in Austin? There's a lot of good vegan food all around.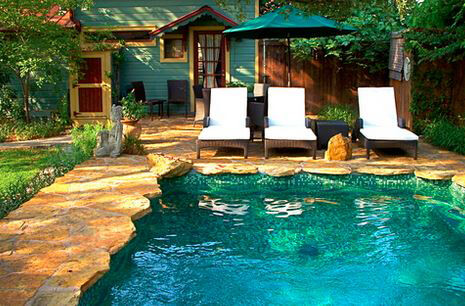 10. BayTree House in East Sussex, England
This Victorian house was built in the 1880s, and now, luckily for us, it's a beautiful, family-run vegan hotel. Animal companions are welcome here, and the hotel offers yoga and tai chi classes and massage services. A vegan taste of the old country!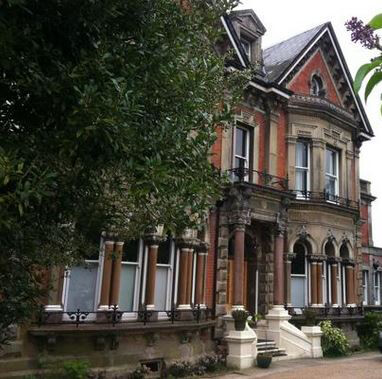 In addition to these gems, more vegan housing is popping up on AirBnB every day!
Respond