Travel By Train With Your Animal Companion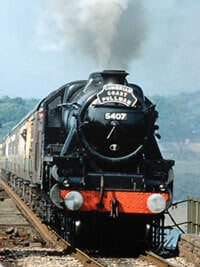 A few words of warning:
If traveling abroad, quarantine laws often apply. Your animal may have to be quarantined for several months. We strongly advise against this.
Some train companies only permit animals in baggage compartments, and this is not a humane option because most are not ventilated, heated, or air-conditioned and some don't allow you to walk your animals during the trip. Forcing them to go for long stretches without relieving themselves, exercising, drinking, or eating is not a compassionate way to treat animals—and their discomfort can be aggravated by unanticipated long stopovers.
United States
Amtrak does not accept companion animals, but some smaller U.S. railroad companies might permit them in passenger cars—call to check. Because train rides can be lengthy, plan to feed, water, and exercise your dog at each stop.
Europe
With the exceptions of Eurostar and trains in Spain and Great Britain, Eurail trains permit animals on board, often requiring them to travel in a carrier or wearing a muzzle and leash.
Australia
Check with individual cities, but some, such as Melbourne, permit companion animals to travel on trains free of charge (they must be leashed, and large dogs must be muzzled). Melbourne's buses and trams also permit companion animals, providing that they travel in a carrier.
Canada
Canada's VIA rail does not permit animals in passenger cars, instead requiring them to travel in the baggage car (some aren't ventilated or do not allow you to visit your animal during the trip, forcing them to go for long stretches without relieving themselves or exercising). This is not a humane option.
Respond