Goodbye, Blue: A Family's Loss of a Beloved Animal Companion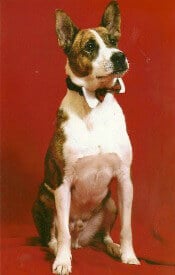 When Bonnie Odem Harlan's son, Chase, returned home after college in 2008, the extra laundry she'd have to clean wasn't what bothered her—it was the mixed-breed, year-old puppy her son had in tow. Despite Bonnie's attempts to dissuade Chase from taking on the responsibility of a puppy in college, he'd gone to an animal shelter and adopted a canine companion, whom he named Blue. Skeptical of the rambunctious "mutt," Bonnie wasn't sold on the idea of welcoming Blue into her home. She could not have predicted that soon, she'd be his biggest fan.
"Before I knew it, this mixed breed dog and I fell in love," Bonnie told PETA recently by e-mail. "Blue was a game changer for me, and I never saw it coming." She bought him toys, a bed, and cute collars and gave him privileges like allowing him to climb on furniture and jump on beds. When Chase moved into his own apartment, Blue stayed.
Two years later, tragedy struck. A dinner guest at the family's house accidentally left the front door open, and Blue slipped outside unnoticed. Hearing a noise on the porch, the family looked to the door and saw Blue through the glass, bloodied and bruised. They rushed to let him in, and after walking across the threshold, he fell to the ground. He had been hit by a car, and his front leg was broken.
Bonnie was determined to bring him back. After nearly a year of surgeries, rehab, and medical bills, Blue was himself again. He was chasing squirrels and leaping through bushes on strong legs. After such an impressive comeback, he seemed unstoppable. But the car accident wouldn't be the last tragedy he faced. Not long after healing, Blue lost his life, which is why Bonnie reached out to PETA recently.
"The irony is not lost on me that in the end, it wasn't a 2,000-pound vehicle that killed him, but a 9-ounce chip bag," she wrote.
Shortly after Blue's recovery, Bonnie returned home from the grocery store one afternoon and was surprised that Blue wasn't at the door to greet her. Surveying the room, she saw a bag of paper trash strewn across the floor and several 3-foot decorative Santa Clauses toppled over.
Her first guess was that he was hiding, thinking he'd be in trouble for making a mess. But as Bonnie called his name and peeked under beds, he didn't appear. On her second round of the house, she finally found Blue, lying in the corner of the game room upstairs, his head encased in a chip bag. He wasn't breathing.
Screaming in panic, Bonnie pulled the bag off his head. He was unresponsive, but the warmth of his body encouraged her to call the vet, who instructed her on administering CPR. It didn't work. Blue wasn't coming back.
"My vet, who was wonderful, told me he could've warned me of a hundred things, but chip bags wouldn't have been on his list, because he didn't know they were a problem," Bonnie told PETA.
While Bonnie was at the store, Blue had plucked the empty bag from the trash to lick the remaining crumbs. As he nosed his way deeper into the bag, the Mylar-like material sealed around his neck, suctioning like a vacuum. Blinded by the bag and panicked by the lack of oxygen, Blue stumbled through the house, knocking over the Santas and bumping a lamp off a nearby table. After losing control of his bowels, he took a few more steps and collapsed beneath a table, where he slipped into unconsciousness, then suffocated.
Bonnie and her family are devastated. Saddened by the loss of their animal companion, their grief is amplified by the senselessness of his death, which could have been prevented with a simple warning label on the bag.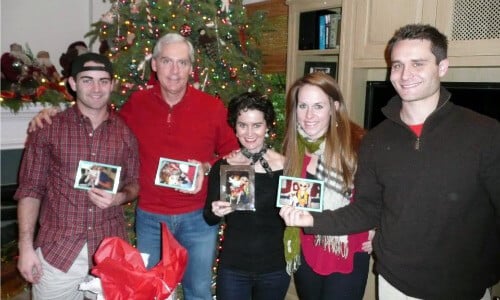 "I want to be the best advocate I can be for spreading public awareness of the suffocation risks posed by the bags and similar products," Bonnie explained. She has started a Facebook page called "Prevent Pet Suffocation."
When she wrote about Blue's death on Facebook, more than 50 people commented that they had never heard of the risk that Mylar-like packaging poses to animals and expressed appreciation for Bonnie's efforts to shed light on the problem.
"And that's the easy part—just letting the public know to cut the bags after use," Bonnie said. Now she is building a website to promote awareness among guardians of the risks that chip bags and similar items pose to animal companions. She hopes that in time, snack companies will take notice, and it won't take the death of another loving, sweet family member to bring about change.
Celebrate Blue's life by visiting his True Friends Memorial.
Respond