Cats Versus Tofu (Photos)
Cats and tofu are both pretty good at taking over. Kittehs may reign over the Interwebs, but tofu has claimed our plates. Pit them against each other, and it's a battle of the heavyweights. Check out the action shots below!
The opponents meet …
They size each other up …
Ready to pounce …
Sneak attack!
In for the kill…
Down for the count! … One …
… Two …
… Three …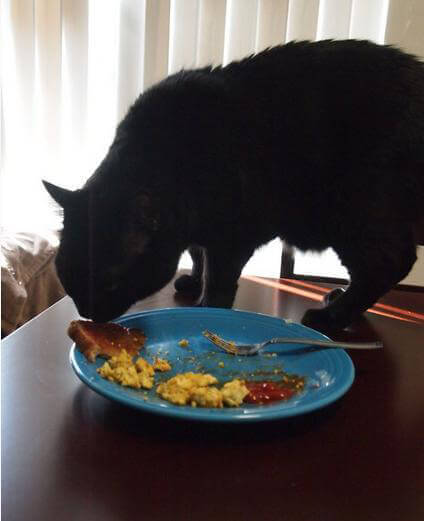 (Ding, ding, ding!) And the winner is … cats!
After a tough match, the opponents shake hands.
Cats don't just love vegetarian food in the ring, but on their plates, too. If you are concerned about your companion animals' health and about the cruelty of the meat industry, now is the time to stop buying meat-based commercial pet food. Make the transition today!
Related Posts
Respond