Have an Animal-Friendly 'Vacay'
Vacations should include the whole family, and when I say "family," that also includes our four-legged companions! So the next time that you're planning a road trip, don't worry about leaving your fur-kids at home; instead, plan your stay at one of the many animal-friendly hotels and resorts available.
Recently, NBC's Today show reported on the "Five Best Pet-Friendly Hotels in America." The list includes hotels across the U.S. that boast an impressive array of amenities and activities for animal companions. Some of the hotels offer doggie menus, comfy bedding, training classes, and even surfing lessons for your pooch!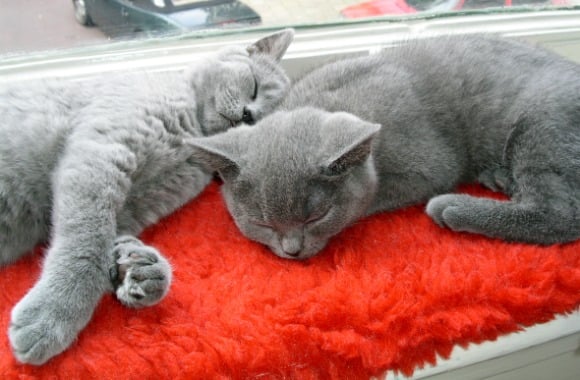 For the budget-conscious traveler, consider staying at a national hotel chain (such as Best Western, Days Inn, or Econo Lodge) that allows animal companions to stay in the room with their guardians.
Before planning your trip, be sure to check out PETA's tips to make traveling easier, safer, and more enjoyable for your animal companions. And while you're at it, be sure to steer clear of deadly destinations!
For some animals, though, there's no place like home. If your kitty or pup is happiest on his or her own turf, check out our tips for finding a reputable sitter for your animal companion while you're away.
Do you have any exciting trips planned for this summer or fall? I'd love to hear about it, so leave a comment about your vacay below!
Respond