Shop Beauty on a Budget and in a Breeze Anywhere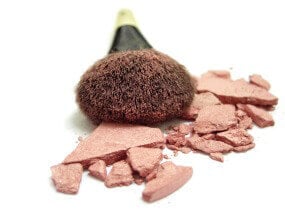 The following article was written by PETA intern Heather Mangal.
Many people, especially nonvegans and new vegans, might think that vegan products can only be found at specialty shops and natural health stores. That would not only get expensive but also be inconvenient! And what about those times when you forget to pack your makeup bag while traveling, and you need to pick up quick, cheap replacements? Well, it's a good thing that 24-hour drugstores such as CVS, Walgreens, Duane Reade, and Rite Aid can be found in many cities. Here is a list of my favorite inexpensive and easily obtainable cruelty-free vegan products that will help beautify you in your time of need.
Hair Care
Giovanni hair care products are not tested on animals, and most do not contain any animal-derived products. Giovanni has three different lines of shampoos and conditioners: Eco Chic, Colorflage, and Magnetic. Please note that the Magnetic products are not vegan; they contain lactoferrin. Instead, try some of the vegan products from Giovanni's Eco Chic line. Here are my favorites:
Dental Care
Tom's Of Maine is one of the pioneers of the vegan personal-care products movement. I can remember when you had to go to a health store to find the company's products, but today they are so mainstream that they sit side by side on drugstore shelves with all the other popular toothpaste brands. Here are a couple of my favorite Tom's of Maine dental care products:
Deodorant
Tom's of Maine also makes great deodorants. Check out the following options:
Makeup
Physician's Formula makeup is never tested on animals, and the company has a special line of organic choices. When buying these products, be on the lookout for beeswax. In addition, the glycerin in their makeup is not animal-derived, making the following fabulous products 100 percent animal free:
If you have been vegan for a while, you are probably in the habit of checking labels for animal-derived ingredients and the "not tested on animals" promise. If you are new to the cruelty-free world, be sure to check out PETA's database of cruelty-free companies.
Happy shopping!
What is your favorite cruelty-free and vegan personal-care product from a drugstore?
Respond