The Lymphoma Foundation of America: Helping People Without Hurting Animals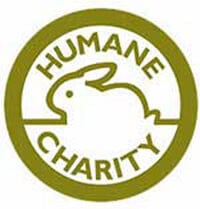 The Lymphoma Foundation of America (LFA) is one of the many compassionate charities saving human lives without ever ending an animal's life.
Started in 1986, the Virginia-based foundation has provided essential support services to patients with lymphoma (a cancer of the lymphatic system) and their families. The LFA's tradition of activism, research, and education earned it a place on the Physicians Committee for Responsible Medicine's 2002 list of the "Top 10 Best Health Charities."
All of LFA's services are completely free and include one-on-one and peer counseling, referrals to lymphoma specialists, educational programs, local support groups, and legal advice to lymphoma patients who lose employment or benefits because of their disease. The charity also hosts special events, publishes a reading list, and posts news alerts and easy-to-understand research summaries on its Web site.
Starting with a groundbreaking research project that provided a systematic worldwide review of pesticide studies relating to the causes of lymphoma, LFA has built on this effort and launched a research project to register and retrospectively track lymphoma patients' pesticide exposures. This will increase the amount of data available that can help scientists and health professionals determine the causes of lymphoma—and prevent new cases.
LFA also has a history of advocacy that started with patient "right to know" cases and continues today in the form of marches and legal cases challenging, among others, the dairy industry, U.S. government agencies, and pesticide manufacturers. The charity advocates for treatment as well as prevention-focused policies.
The LFA's human patient­–based research not only is crucial to the fight against lymphoma and other types of cancers but also ensures that no animals are hurt in the process. LFA's hard work on behalf of current and future cancer patients deserves your support!
For more information or to make a donation, please visit www.lymphomahelp.org.
Search for more cruelty-free charities.
For more information about Humane Charities and the Humane Charity Seal of Approval, please visit HumaneSeal.org.
Respond