Great Cruelty-Free Finds for Guys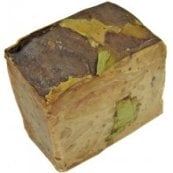 After getting married, guy-specific personal-care items started showing up in my girly shower and bathroom. Areas that used to be dominated by things like pink razors and butter-cream-frosting–scented everything now shared the space with silver and blue things with the italics "for men" emblazoned across them. I haven't quite figured out what this "for men" product labeling is all about, as my guy uses my products and is still alive. However, I have noticed that most products that are labeled "for men" all have a very similar scent, and it's often accompanied by an outrageous name. No matter if they are called "Raging Arctic Waters" or "Techno Sauna Woodland Blast," to me, they all tend to smell the same. This makes me think that it must all get a little monotonous for guys. So, whether you are a guy or shopping for a guy, we have outlined some cruelty-free finds that work great for guys and don't have that characteristic "for men" smell. They all also do not have any overpowering floral notes or scents reminiscent of butter-cream frosting or cotton candy.
Figs and Leaves Soap by LUSH
This soap has a classic clean smell and leaves your skin subtly moisturized. As the bar of soap wears down, bits of fig seeds poke through to help exfoliate the skin.
Eucalyptus Spearmint Stress Relief Sudsing Shower Scrub by Bath and Body Works
It's great for when you are stressed or fighting off a cold or a hangover as well as for massaging sore muscles after going to the gym. The therapeutic eucalyptus and spearmint mix with the steam of your shower and melt the day's stress away. The sudsing action mixed with the exfoliating scrub leaves your skin feeling clean and relaxed.
Tea Tree Oil Deodorant by Desert Essence
If you prefer a deodorant over an anti-perspirant, this natural formula provides long-lasting protection. With a clean, fresh fragrance, Tea Tree oil naturally fights bacteria that can cause odor. This deodorant is also clear on the skin.
Kiss My Face Cool Mint Moisture Shave
A bottle of Kiss My Face Moisture Shave seems to last for weeks, making it an exceptional value. It is also of exceptional value for your face. Mint Moisture Shave is rich in moisturizing oils and also antiseptic and styptic properties, with plant extracts from peppermint, goldenseal, lady's mantle, and arnica.
Max Green Alchemy Scalp Rescue Shampoo
If your scalp is feeling a bit itchy or dry, try this botanical-based rescue shampoo.
Jason Natural Citrus 6-in-1 Face Wash and Scrub
This mild facial scrub exfoliates and helps prevent clogged pores, blackheads, and ingrown beard hairs. Plus, it smells like fresh citrus.
Yes to Cucumbers Hydrating Face Lotion
If you have skin that tends to be dry, try hydrating your face with organic cucumbers, aloe vera, and Dead Sea minerals. This light moisturizer absorbs quickly and has a very light, crisp scent.
Dr. Bronner's Magic Soap
For the minimalist, try some of Dr. Bronner's Magic Soap With 18 uses, you can use this stuff for just about anything. It's gentle enough to use on your hair and skin, but you can also use it for household chores. Tell us about your favorite products for guys!
Respond