Go Wild With Nail Wraps!
Tired of the same old manicure? Go wild and experiment with cruelty-free nail decals! You can get stickers to add a little extra something over your favorite cruelty-free polish, or try full nail wraps.
What's more fun than trying out new types of nail art? Showing off your animal love by using animal prints and decals, of course! Here are our favorites:

PETA Bunny Nail Wraps by NCLA
Designed specifically for PETA by NCLA, you can show off your PETA pride with these bunny nail wraps!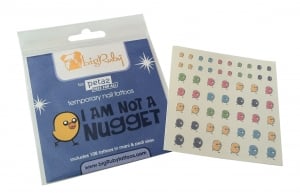 peta2 'I Am Not a Nugget' Temporary Nail Tattoos
These nugget nail tattoos are adorable and can complement manicures or pedicures of any color! Choose your favorite cruelty-free polish and top it off with these adorable nuggets.

Jessi by NCLA
These neon zebra-print wraps are sure to grab some attention!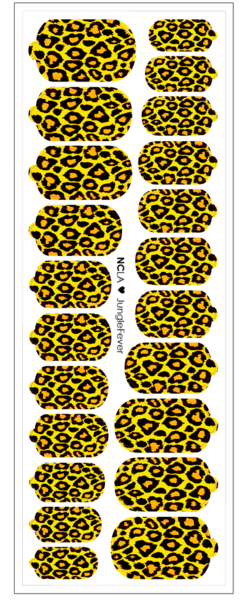 Jungle Fever by NCLA
Rawr! Show off some spunk with this fierce leopard print.
Don't forget to have a clear, cruelty-free polish ready to finish off your look. What's your favorite cruelty-free way to beautify your nails? Share with us in the comments below!
Respond