Featured Life-Saving Charity: BEBASHI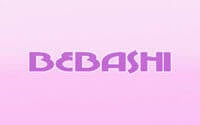 When it comes to HIV, AIDS, Hepatitis C, and other sexually transmitted diseases, Philadelphia-based BEBASHI knows that prevention is the best medicine. Founded in 1985, BEBASHI stands for Blacks Educating Blacks About Sexual Health Issues. But this big-hearted charity also stands for compassion, striving to defeat sexually transmitted diseases through education—not cruel, archaic animal tests.
BEBASHI helps prevent new cases of HIV through extensive education efforts, including culturally sensitive workshops on sexually transmitted diseases; by holding health fairs in community venues; by providing HIV/STD testing, pregnancy testing, and counseling; and through youth education.
For those already living with HIV/AIDS, BEBASHI offers invaluable support and resources, connecting people with local medical care and housing services, holding support groups, providing professional social work services to people living with HIV/AIDS, helping HIV-positive individuals newly released from state prisons find medical care, and providing many other services.
Touching the lives of more than 500,000 people since its founding, BEBASHI is a shining example of what we can accomplish when we stop wasting time and resources on animal tests and focus instead on prevention and improving life for those suffering from diseases.
For more information or to make a donation, please visit BEBASHI.org.
Search for more cruelty-free charities.
Respond