7 Necessities for a DIY Manicure and Pedicure
Written by
April 19, 2013
|
I love going to the nail salon and being able to sit back, relax, and get pampered. But recently, after waiting for my turn, not knowing if the products they're using are cruelty-free and breathing in the toxic fumes permeating the unventilated room, I realized that sometimes DIY is the way to go. Here are all the necessities for a manicure or pedicure in the comfort of your own home.
Nail Polish Remover
Make sure it doesn't have gelatin in it! Try a 100 percent acetone polish remover to be safe—or use this remover from Acquarella!
Nail File
These are very reasonably priced!


Cuticle Oil
Why not use something that you already have around the house?

The Perfect Color
Every hand is unique, and wet n wild has an abundant selection of colors that will fit anyone's style.
And if you don't want to deal with waiting for your polish to dry, try these nail stickers!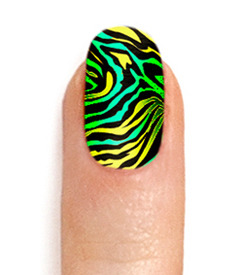 What's your favorite cruelty-free nail color?
PETA is a participant in the Amazon Services LLC Associates Program, an affiliate advertising program designed to provide a means for sites to earn advertising fees by advertising and linking to Amazon.com.
Respond