Show Us Your Best Burger Photos!

With the end of summer just around the corner, September is all about basking in end-of-summer celebrations. And of course, there's no better way to close out grilling season than by cooking up a mouthwatering veggie burger.
Veggie burgers can be served about a million different ways—and we're compiling a list of the most delicious, make-you-want-to-eat-the-screen veggie burgers that we can find. Here are our Gardein veggie burgers, PETA's preferred burger, but don't forget to add your photos to the list too!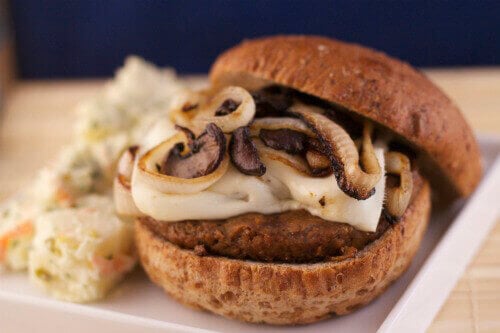 Caramelized onions, grilled mushrooms, and mozzarella soy cheese with vegan potato salad.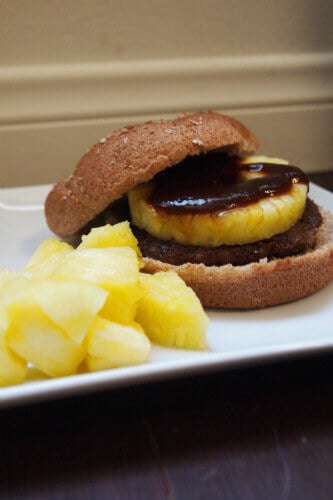 Pineapple BBQ: Fresh pineapple slices and barbecue sauce.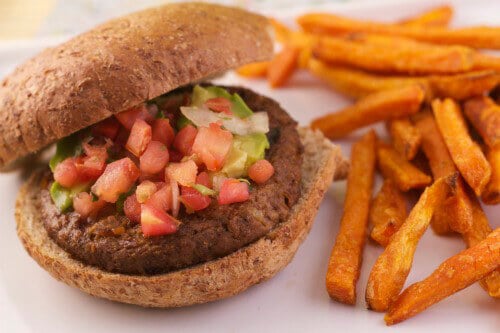 Salsa Fresca and avocado chunks with sweet potato fries.
All-American Sliders: Mini-burgers, sliced tomatoes, lettuce, carrots, vegan mayonnaise, ketchup, and pepper.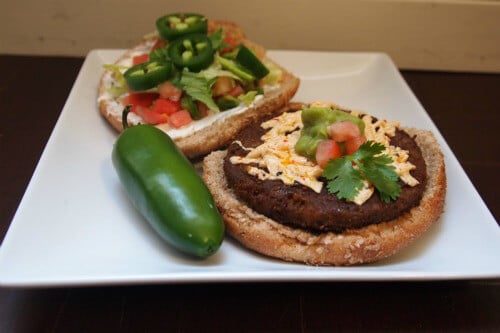 Mexi-Burger: Pepper jack vegan cheese, vegan mayonnaise, pico de gallo, jalapeño rings, guacamole, and cilantro.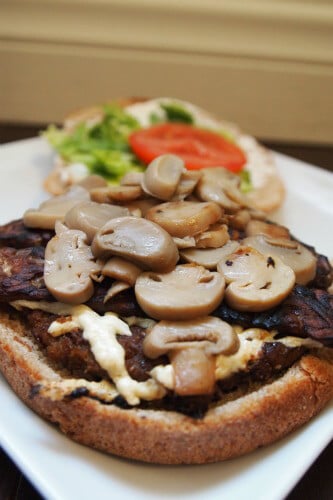 Mushroom Bacon "Cheese"burger: Vegan mozzarella cheese and grilled tempeh bacon.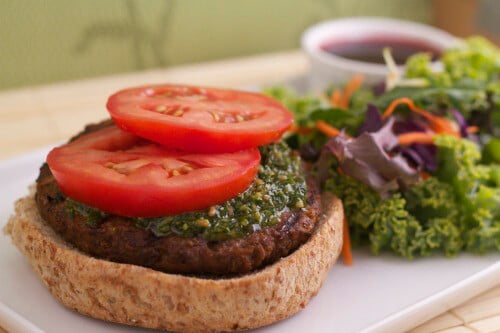 Tomatoes and vegan Cilantro Pumpkin Seed Pesto with kale salad.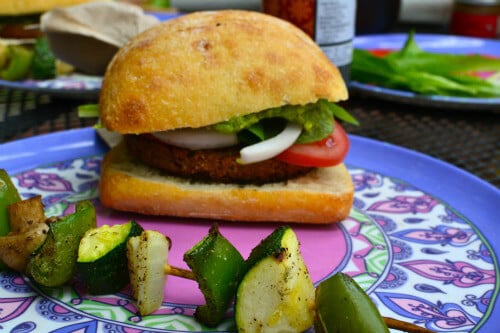 Tomatoes, lettuce, onion, and guacamole, served on ciabatta bread.
This weekend, we challenge you to turn up the heat with some delicious Gardein veggie burgers. Gardein products are available at grocery stores across the country—find out where you can get your Gardein burgers and pick up a bag today. No matter which toppings you select, Gardein's hearty beefless burgers are sure to satisfy and fill even the most grumbly tummies.
And now it's time to share photos of your burgerlicious creations! Simply fill out the short form below and attach a photo of your best and most creative Gardein burger, and we'll add your submission to our list* of beautiful burger pics. Happy grilling, y'all!
By filling out this form and giving us your contact details, you're acknowledging that you've read and agreed to our privacy policy.
*Photo submissions must be high resolution and must feature a beefless burger by Gardein with all vegan toppings. Only those deemed appropriate by PETA staff will be added to the list.
Related Posts
Respond