Flesh Is for Zombies! Go Veg This Halloween With Sharon Needles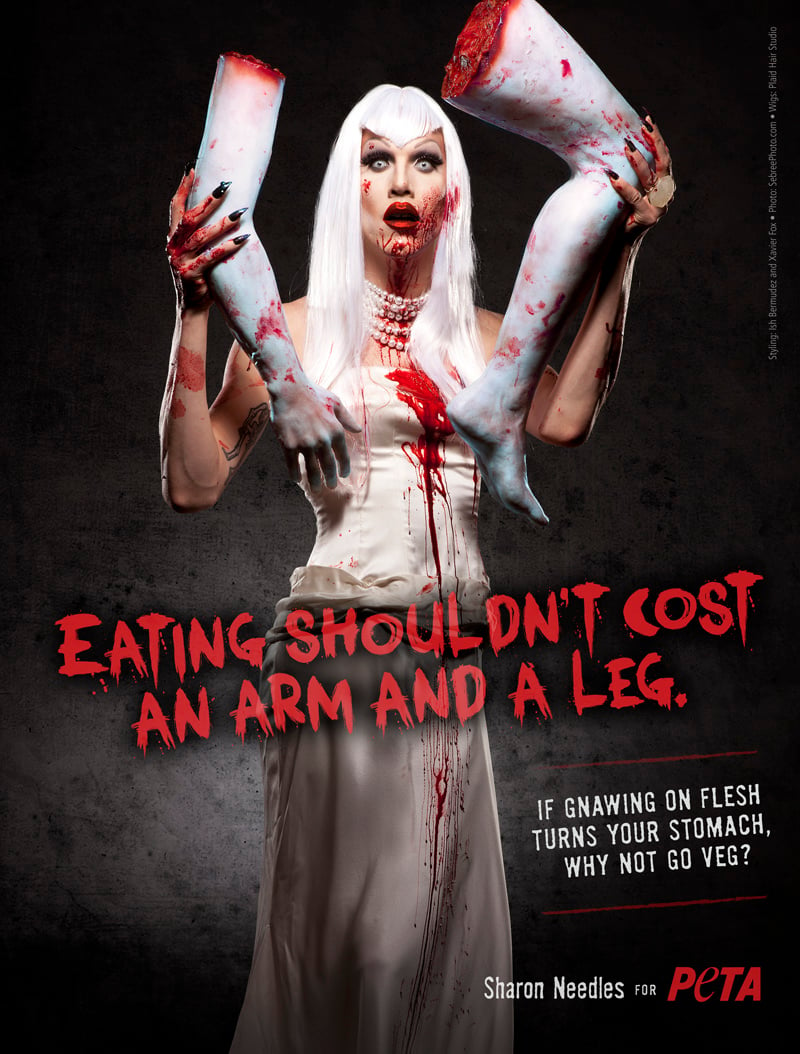 With the public's obsession with zombies at an all-time high, PETA is launching its first-ever Halloween ad campaign targeting flesh-eaters, with the message that animals, like humans, are made of flesh, blood, and bones. The ad's star, Sharon Needles—winner of RuPaul's Drag Race and host of the Logo horror series FEARce!—asks people, "If gnawing on flesh turns your stomach, why not go veg?"
Sharon's new zombie poster will be plastered across New York City leading up to Halloween and will appear on the websites of some of the country's most popular haunted houses, including the trendy Los Angeles Haunted Hayride. PETA members will also hand out postcards bearing the ghoulish artwork to the throngs who line up outside haunted houses across the country.
Get a behind-the-scenes look at the photo shoot and learn why Sharon, despite her macabre persona, believes that "dead things should be buried and not eaten."
If the idea of eating flesh leaves a bad taste in your mouth, take PETA's 30-Day Pledge to Go Veg today! You can also snag your own fridge magnet featuring Sharon's ad by visiting the PETA Catalog.
Respond