Celebrities Speak Out for Spaying and Neutering
Spay Day celebrates the importance of animal birth control and encourages all guardians of companion animals to have their dogs and cats spayed or neutered. Each year, 6 to 8 million stray and abandoned animals wind up in animal shelters in the U.S., and approximately half of them must be euthanized because of a lack of good homes.
The single most important thing that we can do to save cats and dogs from the suffering and death caused by overpopulation is to spay or neuter our animal companions. Just one unaltered female dog and her offspring can produce 67,000 puppies in only six years. In seven years, one female cat and her offspring can produce an incredible 420,000 kittens!
In honor of Spay Day, we've rounded up some of our favorite celebrity campaigns promoting animal birth control. Watch this short video from Glee's Jan Lynch, and then check out which other stars are spreading the message about spaying and neutering.
Mickey Rourke:
Sasha Grey:
Ron Artest: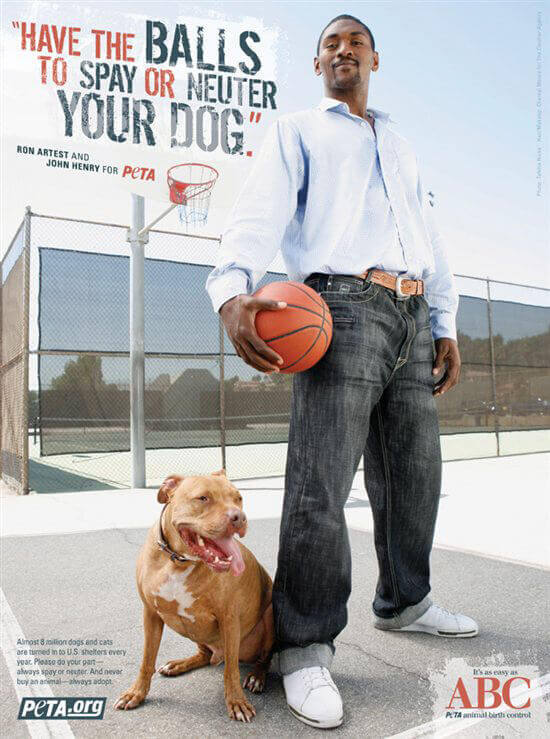 Tom DeLonge:
Patricia Arquette:
Diego Luna: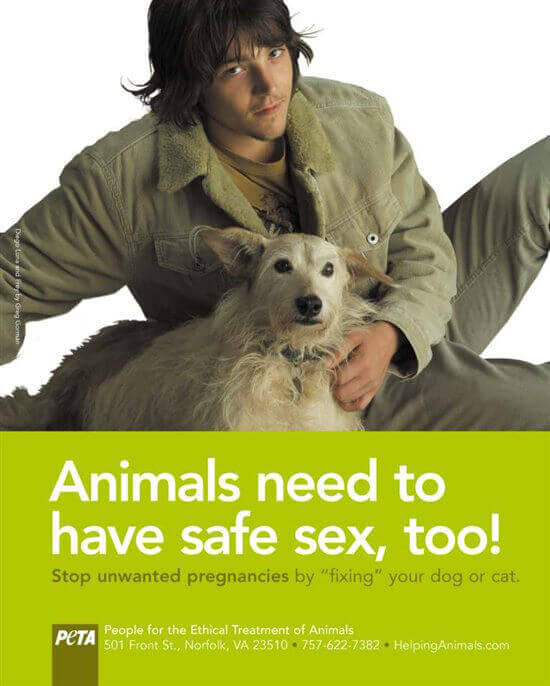 Carrie Ann Inaba:
A national organization called SPAY/USA helps guardians of animal companions who need assistance with the cost of spaying and neutering. You can contact SPAY/USA at www.spayusa.org or call toll-free at 1-800-248-SPAY (7729).
Join these compassionate celebs in making every day Spay Day. You can help animals by always making sure to spay or neuter your furry friends and by signing PETA's pledge to end animal homelessness now!
Respond