Levels of Support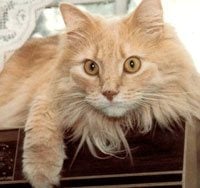 While every member of PETA's Vanguard Society is at the forefront of our vital efforts for animals, many generous donors have committed to making substantial financial contributions to our work.
For these donors, their gift to PETA is an investment in making the world a better place for all animals. And as with other financial investments, we strive to ensure that each Vanguard Society donor is aware of how their donation is directly helping animals.
Your secure gift today can provide you with the following benefits.
If you'd like to learn more about levels of support available to PETA Vanguard Society members, please let us know!
---
Vanguard Society Members
Qualifying gift: $500 or more
Benefits: You'll receive first notice of new PETA campaigns, investigations, literature, books, and videos and invitations to all PETA events in your area as well as complimentary copies of PETA's Annual Review. You'll also be given personal updates from Vanguard team members about how your contributions are being put to work to help animals, a personalized Vanguard Society membership card for yourself and additional members of your household, access to the Vanguard Society membership hotline for immediate and personal attention to any questions or concerns that you may have, and a Vanguard Society lapel pin.
---
Sponsor
Qualifying gift: $1,500 or more
Benefits: All the benefits listed above as well as invitations to special informational briefings, presentations, and workshops and pictures and personal updates about the animals you help rescue
---
Advocate
Qualifying gift: $2,500 or more
Benefits: All the benefits listed above as well as priority RSVP invitations to all PETA events in your area
---
Campaigner's Circle
Qualifying gift: $5,000 or more
Benefits: All the benefits listed above as well as direct, one-on-one contact with PETA's senior management team, an assigned personal Vanguard Society team representative, and priority RSVP invitations to all PETA events
---
Investigator's Circle
Qualifying gift: $10,000 or more
Benefits: All the benefits listed above as well as a leaf on PETA's Tree of Life
---
Director's Circle
Qualifying gift: $25,000 or more
Benefits: All the benefits listed above as well as a personal invitation to join PETA's Leadership Council
---
Vice President's Circle
Qualifying gift: $50,000 or more
Benefits: All the benefits listed above as well as invitations to meet privately with key PETA staff members
---
President's Circle
Qualifying gift: $100,000 or more
Benefits: All the benefits listed above as well an invitation to join PETA's Leadership Council as an Executive Committee member
In This Section
General PETA Information