How to Take Full Advantage of Your Retirement Plans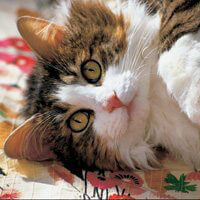 Have you considered including PETA as a beneficiary of your retirement plan? Because retirement assets are heavily taxed when left to loved ones, they make an excellent charitable gift after you're gone to tax-exempt organizations like ours. It's easy to do—just list us on the beneficiary designation form for a percentage (0-100) of your account.
Before you can think about making a gift of your retirement plan to us, however, you must know how to wisely build up your plan so you can live comfortably during retirement.
3 Questions to Ask Your Employer
One of the most popular forms of retirement plans is the 401(k), where employers can match a portion of your contribution. To get the most out of your company's 401(k) plan, make sure you know the answers to these three questions:

1. How long must I be employed before making contributions to a 401(k) and receiving the company match?
2. What is the maximum salary match the company will contribute?
3. Is there a vesting schedule that applies to the company match?
Don't Lose Out
Unfortunately, one of the biggest financial mistakes that employees make is not taking full advantage of their company's 401(k) plan match. So to ensure that you don't lose out on the "free money" offered by your employer, make sure you contribute enough to qualify for the full company match.
How Much You Need to Contribute for a Full Match

Employer Offering

Maximum Employer Contribution

Your Contribution



50% for every dollar up to 10%

5%

10%

Dollar for dollar up to 5%

5%

5%

Dollar for dollar for the first 3% and 50% on the dollar for the next 4%

5%

7%
Please contact Tim Enstice at 757-962-8213 or plannedgiving@peta.org to learn more about the benefits of using your retirement plan to support PETA's work to help animals.
In This Section
General PETA Information