Advisor Resources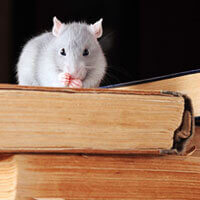 PETA's full legal name:
People for the Ethical Treatment of Animals, Inc.
PETA's permanent mailing address:
P.O. Box 42516, Washington, DC 20015
PETA's federal tax identification number:
52-1218336
PETA is a registered 501(c)(3) nonprofit charitable organization. PETA accepts gifts of cash, securities, real estate, and personal property (including vehicles), as well as other assets.
Contact Person:
Tim Enstice
PETA Foundation
Planned Gifts Manager
501 Front St.
Norfolk, VA 23510
757-962-8213
757-628-0786 (fax)
To request further information from PETA, please click here.
In This Section
General PETA Information