Meet Our Augustus Club Members
Augustus Club members are a special group of people who have chosen to translate their compassion for animals and support of PETA into a gift that provides a legacy and gives animals a future. Here, we want to introduce you to a few of our Augustus Club members who share with you the experiences that led them to the decision to leave a legacy for animals.
Maru Vigo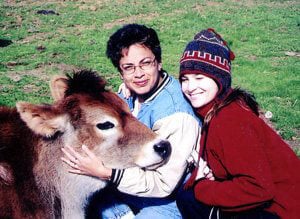 My involvement with PETA started in 1980. I carefully studied its projects and strategies, and concluded that its efficacy and professionalism were what I was looking for in an organization that saved animal lives. We all work to see the day when all animals are liberated, but we must provide the means to achieve such a victory. I have included PETA as a beneficiary in my will because I would like to keep helping animals even after my death. If you dedicate your life to fight against animal exploitation in all its cruel and obscure forms, you must make sure that all the good work PETA does can continue.
Vincelee Stevens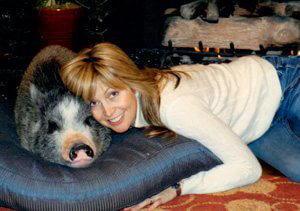 PETA is my inspiration and support; PETA makes it possible to live a cruelty-free life and empowers me to help educate others about the impact of their everyday actions. Without PETA, we would not have the power to influence companies to make ethical choices. The more I become involved with PETA, the more I am impressed by its resolve, effectiveness, and efficiency. Of course, all this work takes resources, and that is why I am including PETA in my estate plans. I know of no better legacy than to continue to helping animals even after I'm gone!
Tom and Marsha Garrettson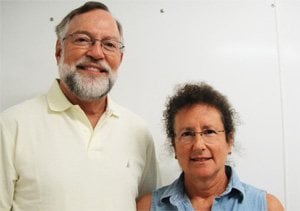 Ingrid Newkirk has often said and written that "you" can make a difference in helping animals.  We put these words into practice when we retired to Key Largo several years ago and opened a free spay/neuter clinic. We also support PETA however we can, because they are the ones who are actually getting things done, on so many different fronts. They are not just talking about it, they are changing our society. And we want PETA to continue their great work even after we are gone.
Sam Jacobs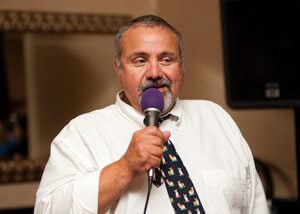 As a medical school faculty member, I have taken an active role in my own institution as well as other medical schools in changing medical school courses to be based on non-animal models for anatomy, physiology, and many of the other basic and clinical sciences. PETA's information and support have been invaluable in my work for animals. I am a member of PETA's Vanguard Society because I want to make sure those without a voice have a voice. I am a member of PETA's Augustus Club because I want to make sure that their voice is heard long after mine is silent.
Michelle Thorn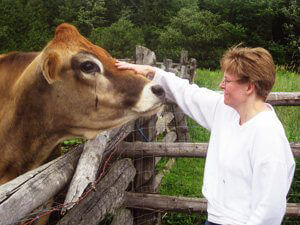 When I discovered PETA's Augustus Club, I realized that leaving a gift to PETA in my will was yet another way I could help animals even after I was no longer around. Although my retirement years are still pretty far away, I already have a good idea how I will be spending my time, and I cannot wait. Somehow I have become one of those radical PETA members I used to hear about, and I am so thankful for that!
In This Section
General PETA Information