Gifts of Retirement Plan Assets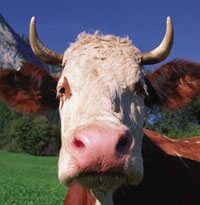 Do you have money saved in an employee retirement plan, IRA, 401(k), or tax-sheltered annuity? Each of these retirement plan assets contains income that has yet to be taxed. Your beneficiaries will owe the income tax at your death, totaling up to 35 percent, which may be reason enough to consider giving your loved ones less heavily taxed assets and leaving your retirement plan assets to charity instead.
Naming PETA as the beneficiary of a retirement account means that PETA will receive 100 percent of your retirement plan proceeds free of all taxes. And, although the proceeds will be included in your gross estate, they will be completely deductible as a charitable gift.
Learn More
If you are 70 ½ or older and have a traditional IRA or Roth IRA, there is a special opportunity to support PETA's work before the end of the year. Read more here for additional information.
In This Section
General PETA Information