Your Will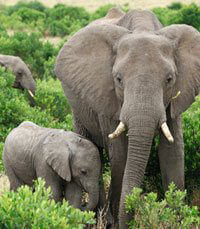 Probably the most well-known estate-planning tool is the last will and testament. Whether standing alone or as part of a multifaceted estate plan, a will is a convenient and often simple and straightforward way to distribute assets to those you love. It can also be a powerful way to help animals.
You can structure your will to make PETA the beneficiary of a specific dollar amount or property, a percentage of your estate, or a percentage of your residuary estate, which is what remains after all specific bequests and expenses have been accounted for.
To name PETA in your will, all you generally need is the information availble on our Legal Language & Tax ID page.
Use these resources to create a successful will
As always, we suggest that you consult with your independent financial, tax, or legal advisor for specific help with your particular situation, as the information provided is intended as an introductory outline only and PETA does not provide financial, tax, or legal advice. But if you would like more information about the various ways that you can benefit PETA, please click here.
In This Section
General PETA Information