Revocable Living Trusts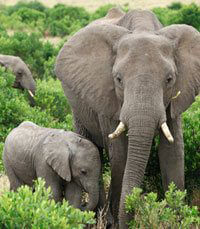 A living trust is very similar to a will. Like a will, a living trust is revocable and contains instructions for who should handle your estate's final affairs and who should receive your assets. And a living trust can be used in conjunction with a will to help facilitate the management and distribution of your assets.
However, unlike a will, a living trust does not go through the probate process. Therefore, a living trust can provide a greater degree of privacy than a will, which once in probate becomes a public document. Also, unlike a will, a living trust goes into effect immediately, not after you pass away, and can thereby help you control your assets if you should become incapacitated.
Learn how to fulfill your long-term financial goals with this special type of trust.
To name PETA as a beneficiary of your living trust, generally all you will need is listed on our Legal Language & Tax ID page. As always, we suggest that you consult with your independent financial, tax, or legal advisor for specific help with your particular situation, as the above is intended as an introductory outline only and PETA does not provide financial, tax, or legal advice. But if you would like more information about the various ways that you can benefit PETA, please click here.
In This Section
General PETA Information