The World's Luckiest Cucumbers
|
Telemundo host Natalia Villaveces' new PETA ad was unveiled in South Beach yesterday, and Spanish-language media, including People en Español and CNN en Español went a little, well, bananas.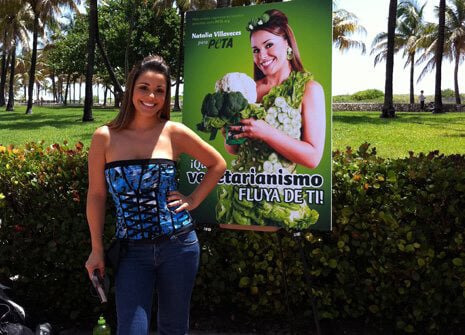 Villaveces credits PETA's Alec Baldwin-narrated video "Meet Your Meat" with convincing her to switch to a vegan diet. "Once I made that connection between loving an animal and eating an animal is when things click[ed] in my brain," she says.
Want to help someone you know relate to who's on their plate? Send them a link to "Meet Your Meat" or post it on your Facebook page.
  
Written by Alisa Mullins
Respond