'Win It' Wednesday: Vaute Couture Tank
Written by October 27, 2010
|
Compassion is always in fashion, and you can show you've got a good heart—and look great at the same time—by wearing a Vaute Couture "Friends, Not Test Subjects" or "Friends, Not Fashion" racerback tank. They're so cute that they were featured in Marie Claire, prompting tons of readers to think about cruelty-free cosmetics and animal-friendly fashions.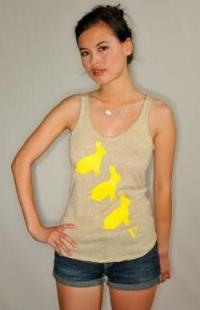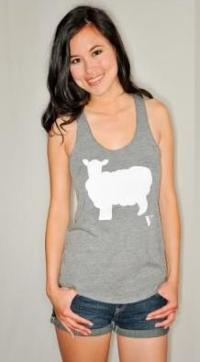 If you want to educate even more people (and look hot doing it), just enter this week's "Win It" Wednesday contest. Tell us below what you do get out the animal rights message. The five people with the most creative and effective ideas will each win a Vaute Couture tank of their choice.
The contest ends November 10, and the winners will be chosen on November 12. Be sure to read our privacy policy and terms and conditions, as you're agreeing to both by commenting. Good luck!
(I'm not eligible to win, so I'll have to fork over some cash to get one—or maybe one of each. They're both irresistible!)
Written by Heather Moore
Related Posts
Respond
Comments
If your comment doesn't appear right away, please be patient as it may take some time to publish or may require moderation.
By submitting this form, you are agreeing to our collection, storage, use, and disclosure of your personal info in accordance with our privacy policy as well as to receiving e-mails from us.