Willis McGahee Scores One for Animals
Written by
December 16, 2010
|
Here's another athlete whose heart is as big as his biceps: We're excited to announce that Willis McGahee is joining the roster of PETA All-Stars who are helping to fight animal abuse—a lineup that already includes top athletes such as Tony Gonzalez, Ron Artest, Michael Strahan, and Chad Ochocinco. The ravishing Baltimore Ravens running back heated up Baltimore this week when he posed in the buff for PETA's "Ink, Not Mink" campaign!
The ad will be released sometime early next year. But in case you can't wait that long, here's a little sneak peek: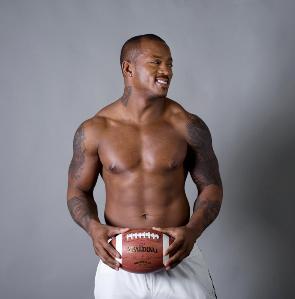 Written by Lindsay Pollard-Post
Related Posts
Respond
Comments
If your comment doesn't appear right away, please be patient as it may take some time to publish or may require moderation.
By submitting this form, you are agreeing to our collection, storage, use, and disclosure of your personal info in accordance with our privacy policy as well as to receiving e-mails from us.