Wii Like to Party
|
Two PETA beauties transformed into Tomb Raider lookalikes to help gamers at L.A.'s E3 gaming expo fight off the real Resident Evil: meat.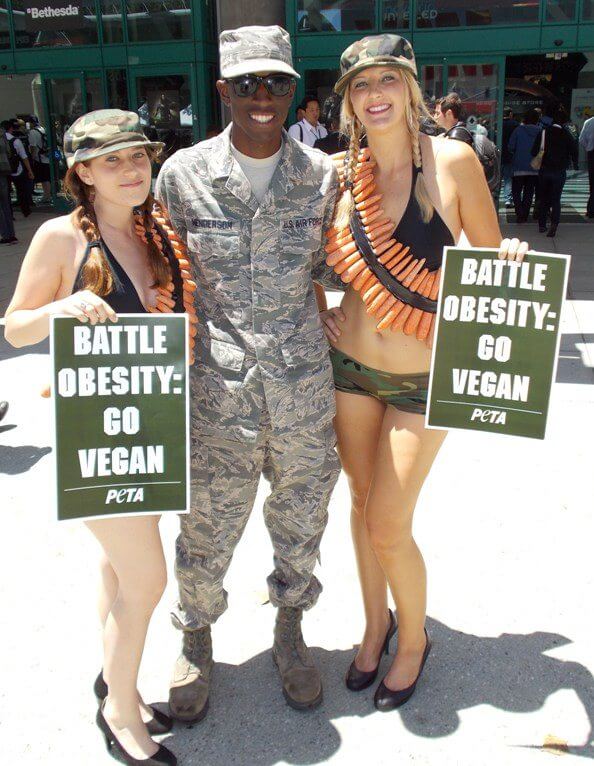 Maddened by the fact that meat is contributing to obesity in the gaming community, the gals answered their Call of Duty (in ammo belts made of carrots) to help entice gamers to adopt a diet that will make them want to Dance, Dance.
Related Posts
Respond
Comments
If your comment doesn't appear right away, please be patient as it may take some time to publish or may require moderation.
By submitting this form, you are agreeing to our collection, storage, use, and disclosure of your personal info in accordance with our privacy policy as well as to receiving e-mails from us.