Whistleblower Says Mobile Zoo Is Filthy, Decaying Dump
Written by August 30, 2013
|
She worked at The Mobile Zoo for only three months, but that was long enough to figure out that the animals at the decrepit roadside menagerie were subjected to appalling neglect. After the whistleblower brought her concerns to PETA, we filed a complaint with the U.S. Department of Agriculture (USDA), and we have just learned that the agency has cited the unaccredited zoo with 17 violations of the Animal Welfare Act (AWA), including having filthy enclosures littered with feces and stale food, having rusted and otherwise insecure cages, and denying animals adequate veterinary care.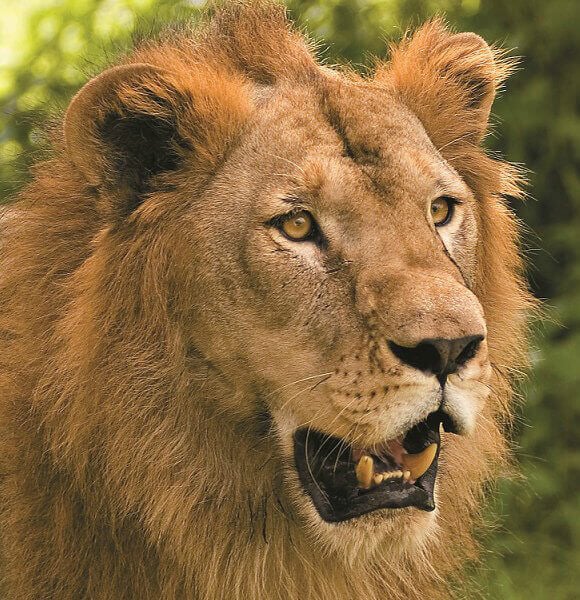 Rani © Alan Abraham
The whistleblower told us that at times, only one person was employed to care for the zoo's more than 45 animals, which meant that their cages often went uncleaned for weeks at a time and that their shelters were never cleaned. She said that the animals were often fed rotten, moldy, expired, or inappropriate food (bears were fed dog food, for example). An ostrich who had fallen into a water tank was reportedly denied veterinary care and died of hypothermia, and even though she observed animals vomiting and showing other signs of illness, the whistleblower never once witnessed a veterinarian visiting the facility during her three months of employment.
The USDA inspector backed up the whistleblower's claims of systemic neglect, noting that several enclosures were filthy and infested with cockroaches. Bears panted in the 90-degree heat because they were denied adequate water for bathing, pathetically trying to dip their paws in the small plastic trough that they were provided with.
Primates were kept in isolation and otherwise denied adequate enrichment, in violation of the AWA. A solitary chimpanzee showed signs of psychological distress by jumping, banging, spitting, and throwing dirt. Canines, felines, and bears were denied proper veterinary care. Several enclosures were dangerously insecure and lacked proper drainage, causing water to pool. The prairie dog enclosure had a gaping hole, and the inspector couldn't even verify if the animals were still in there!
This damning report is nothing new for The Mobile Zoo. In fact, every regularly scheduled USDA inspection since 2010 has found violations, and all but one of these inspections noted repeat infractions.
What You Can Do
If you see a sign for a roadside zoo on your next road trip, just keep on driving. Your ticket purchases keep these places in business. They'll shut down only when the ticket sales dry up.
Related Posts
Respond
Comments
If your comment doesn't appear right away, please be patient as it may take some time to publish or may require moderation.
By submitting this form, you are agreeing to our collection, storage, use, and disclosure of your personal info in accordance with our privacy policy as well as to receiving e-mails from us.