Victory! Portland Aquarium Closes Its Doors
Written by
September 25, 2013
|
October 4, 2016, update: Former Portland Aquarium co-owner Ammon Covino has reportedly violated his probation yet again. Covino is barred from any activity that includes working with wildlife while on probation—but the repeat offender was arrested in Texas last week after he was caught helping to open aquariums in Las Vegas and Layton, Utah. This arrest comes less than six months after his most recent stint in jail.
Earlier this year, Covino spent 30 days behind bars and was ordered to pay a $50,000 fine to the National Fish and Wildlife Foundation for violating his probation. Court records do not specify the particulars of the violation.
February 24, 2016 update: The following is a statement from PETA Foundation Deputy Director of Captive Animal Law Enforcement Brittany Peet regarding Ammon Covino—the former co-owner of the Austin Aquarium, San Antonio Aquarium, Idaho Aquarium, and recently shuttered Portland Aquarium—who was found on Monday to be in violation of the conditions of his parole after his 2013 felony conviction for conspiracy to purchase and sell wildlife illegally:
Not even a felony conviction and a yearlong prison sentence for conspiracy to commit illegal wildlife trafficking stopped Ammon Covino from going back to the cruel animal-exhibitor business. While his parole violation is costing him $50,000 and more of his freedom, the marine animals he and his family have put on display are doomed to die in their prisons. PETA urges anyone who cares about animals' well-being to refuse to patronize any business that exhibits and exploits animals for profit.
Posted on September 25, 2013: 
Update: Aquarium owner Ammon Covino and his business partner Chris Conk have pleaded guilty to charges of attempting to buy animals without permits. Covino and Conk, who cofounded the Idaho Aquarium, were caught trying to purchase spotted eagle rays and lemon sharks illegally in Florida to be shipped to Idaho. The two will be sentenced in December in federal court in Florida, and each faces up to five years in prison and a $250,000 fine.
Originally posted on August 23, 2013.
In just three months at the Portland Aquarium, more than 200 animals have reportedly lost their lives. Bamboo sharks, sea horses, stingrays, garden eels, and many species of fish have died from starvation, infections, a power outage, attacks by incompatible tank mates, getting caught in drain screens, being hit by falling rocks, escaping from their tanks, and unknown causes. A marine biologist at the facility stated that it was "cutting corners to save money" and that "so many deaths … were … preventable."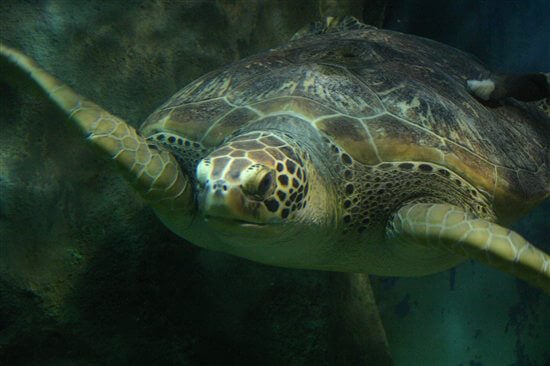 The Oregonian newspaper reported that since February—almost seven months ago—the aquarium has not had a veterinarian on contract to care for the approximately 10,000 animals it confines. Also according to The Oregonian, the aquarium owners, Ammon and Vince Covino, "acknowledge that the facility has gone without regular veterinary services." The Oregon Humane Society has launched an investigation, and PETA has asked it to pursue criminal cruelty-to-animals charges against everyone responsible, including the Covinos.
Meanwhile, we've turned our attention on the new aquarium that the Covinos want to open in Austin, Texas. Even though they apparently haven't obtained all the required building permits, reports indicate that they have started construction and may already be holding animals at the site, including sharks, iguanas, lizards, a kinkajou, and possibly a crocodile. PETA has contacted Austin Animal Services and asked it to conduct an inspection to determine whether the animals are suffering as a result of abuse, neglect, or stress from the loud construction noise.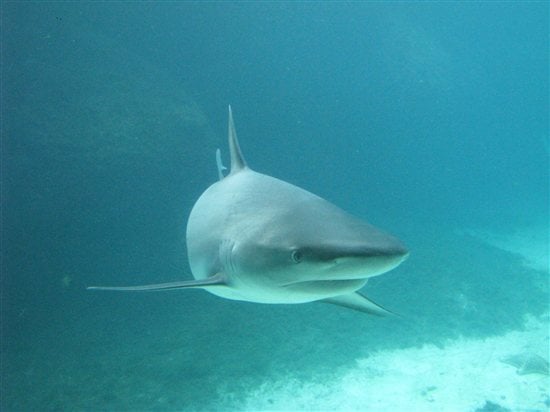 We're also calling on the City of Austin's Health Authority to get involved because the agency is charged with enforcing Austin's prohibition on keeping dangerous animals, which the law defines as any animal who is "capable of inflicting serious bodily injury to a human." Iguanas can suddenly charge and bite without warning, sometimes causing serious injury, and captive kinkajous are also known to bite and scratch humans. Crocodiles are reported to be 168 times more dangerous than sharks, killing 2,500 people every year. PETA is urging the City of Austin's Health Authority to take custody of all the dangerous animals being held at the site.
WHAT YOU CAN DO
While we go after marine-animal prisons through legal channels, you can help go after them via the accountant's office by never buying a ticket.
Respond