UFC's Vicious Vegetarians
|
Meat-munchers have nothing on lean, green vegetarian machines. As the front page of the UFC's website shows, the competition is getting fiercer as more fighters follow in the footsteps of Jake Shields and Mac Danzig and get in prime shape with vegetarian and vegan diets.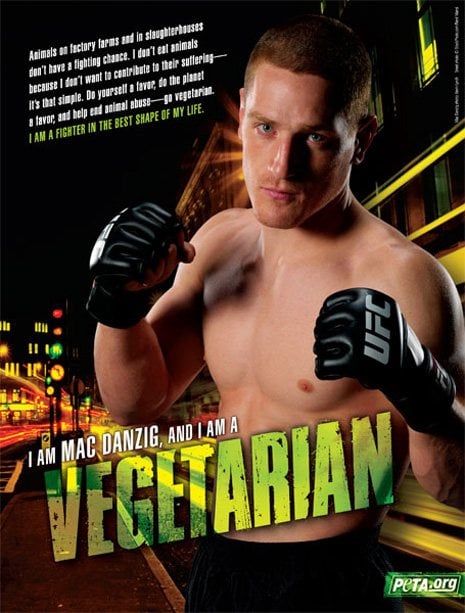 Mac Danzig went vegetarian after seeing pigs being sent to slaughter and is now a vegan powerhouse in the ring.

Want to get into fighting shape? Order your own tough guy (or girl) kit free from PETA.

Written by Michelle Sherrow
Respond