Russell Simmons Goes Postal at PETA Function
Written by
November 22, 2013
|
As the sun came up over Santa Monica Boulevard, the stars were still out and shining. Hip-hop mogul Russell Simmons, former NBA star John Salley, Latino TV personality Marco Antonio Regil, and Hollywood heavyweight Sam Simon were at the West Hollywood post office to unveil PETA's new vegetarian celebrity stamp series.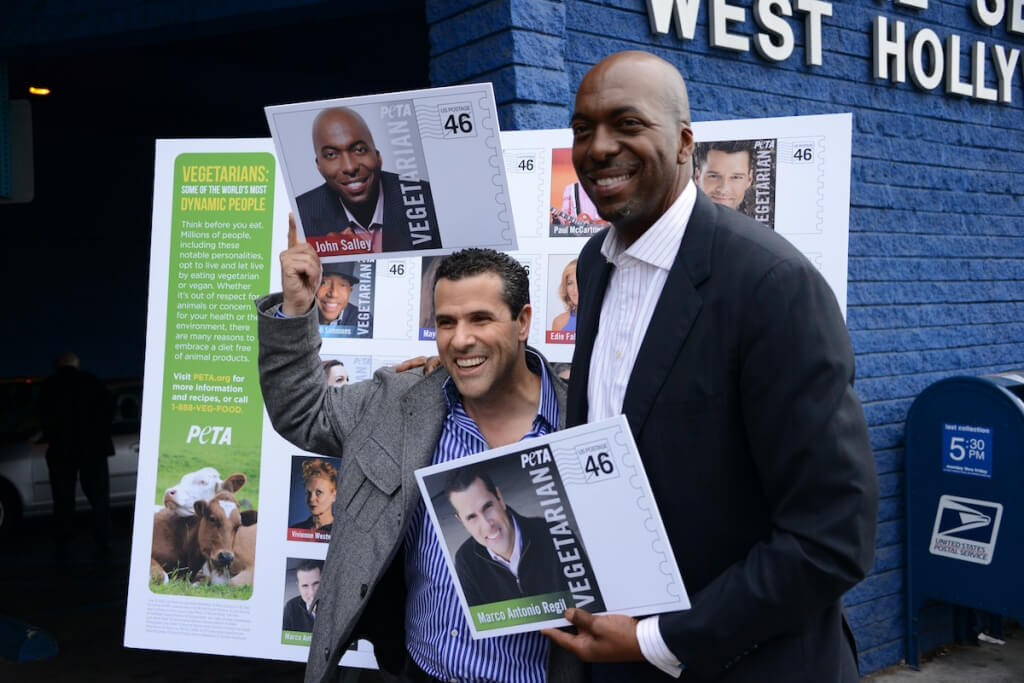 Crowds of people chatted with the quartet and scoped out the likenesses of Bob Barker, Ricky Martin, Vivienne Westwood, and loads of other vegetarian stars to add some animal-friendly flair to their holiday cards and packages.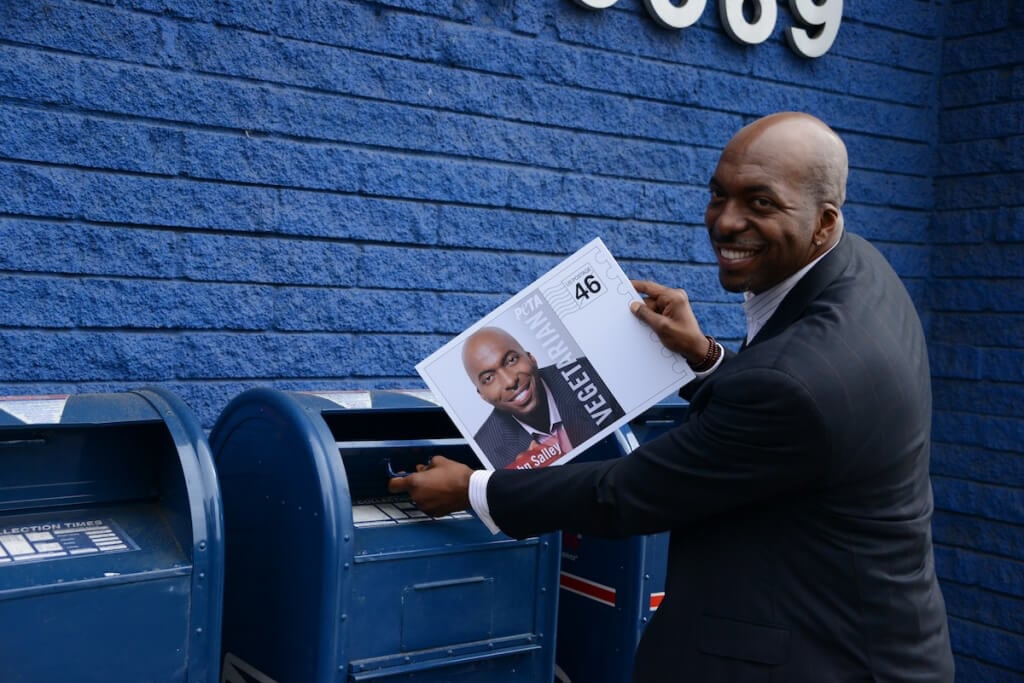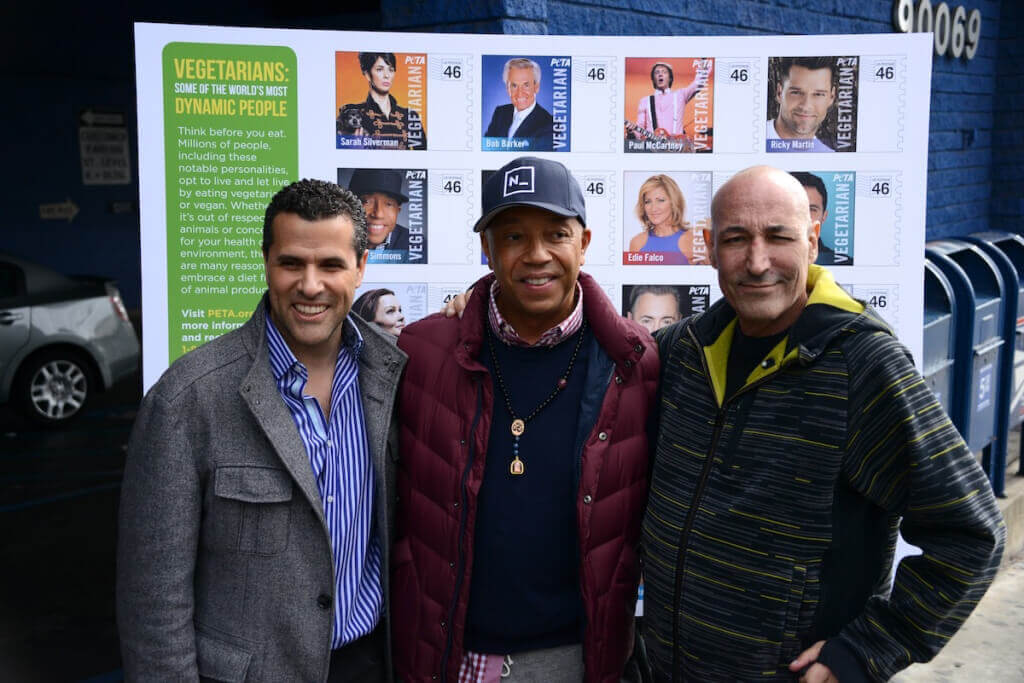 You can order these limited-edition stamps from the PETA Catalog and spread some goodwill for animals this holiday season.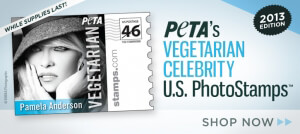 Respond