Sexy 'Pilgrims' Take Toronto by Storm
Written by October 11, 2011
|
To encourage Canadians to celebrate a cruelty-free Thanksgiving, sexy PETA "pilgrims" landed at Toronto's Old City Hall for a festive Tofurky giveaway. Thankful Torontonians gobbled up the demonstration—literally. The pilgrims handed out 50 delicious, meat-free Tofurky roasts in less than five minutes!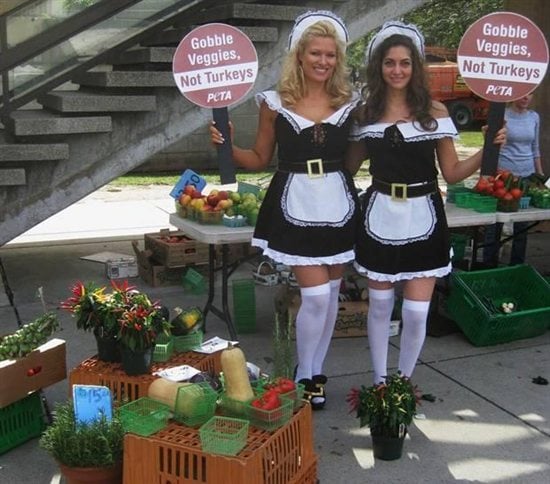 Turkeys are intelligent, affectionate animals, so please have the "grace" to leave them off the table. Remember: If you wouldn't eat your dog, don't eat a turkey.
Written by Heather Faraid Drennan
Related Posts
Respond
Comments
If your comment doesn't appear right away, please be patient as it may take some time to publish or may require moderation.
By submitting this form, you are agreeing to our collection, storage, use, and disclosure of your personal info in accordance with our privacy policy as well as to receiving e-mails from us.