Picture of the Month
Written by May 17, 2011
|
"So a policeman and a chicken walk into a bar …" In our favorite photo this month, taken during a protest outside a KFC in Montrose, Colorado, a police officer confers with a chicken about … what? Maybe the proper spelling of "potato"? Share your thoughts about what these two could be discussing below.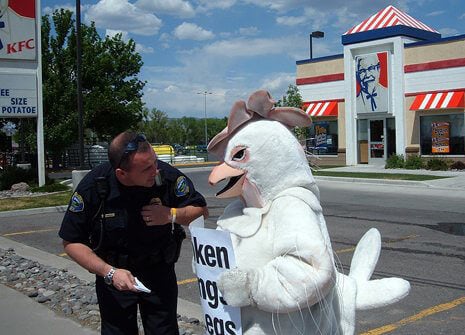 Written by Michelle Sherrow
Related Posts
Respond
Comments
If your comment doesn't appear right away, please be patient as it may take some time to publish or may require moderation.
By submitting this form, you are agreeing to our collection, storage, use, and disclosure of your personal info in accordance with our privacy policy as well as to receiving e-mails from us.