Photo of the Week: Baring it All in the Big Easy
Written by July 12, 2011
|
When our beauties in the buff graced Bourbon Street to show that baring skin is better than wearing skin, one passerby was so inspired that he shed his shirt and joined in.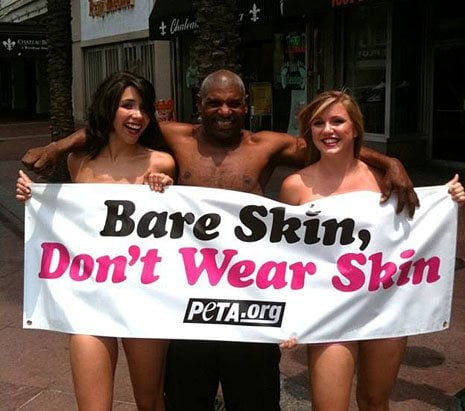 While it takes a lot to raise eyebrows in New Orleans, the ladies (and gent) managed to capture the attention of hundreds of passersby, who walked away with informative leaflets about the cruel fur and leather industries.
Written by Michelle Sherrow
Related Posts
Respond
Comments
If your comment doesn't appear right away, please be patient as it may take some time to publish or may require moderation.
By submitting this form, you are agreeing to our collection, storage, use, and disclosure of your personal info in accordance with our privacy policy as well as to receiving e-mails from us.