Photo: I See Naked Dead People
Written by January 25, 2012
|
PHOTO OF THE DAY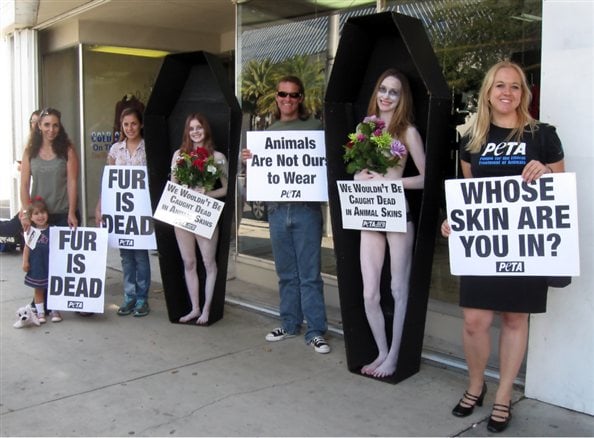 They might be 6 feet under, but they still won't be caught under a pile of pelts. PETA's "corpses" rose from the dead to haunt Orlando's LaBelle Furs (an oxymoron if I ever heard one).
Since the store is near a courthouse, lawyers and litigants came by all day—but no one defended the cruel fur industry. The verdict is in: Fur is out.
Related Posts
Respond
Comments
If your comment doesn't appear right away, please be patient as it may take some time to publish or may require moderation.
By submitting this form, you are agreeing to our collection, storage, use, and disclosure of your personal info in accordance with our privacy policy as well as to receiving e-mails from us.