Photo: 'Pig' Has a Gig at Bacon Festival
Written by February 21, 2012
|
Photo of the Day

Fresh off a stint asking politicians to "cut the pork" out of the federal budget, PETA's plucky "pig" asked attendees of Iowa's Blue Ribbon Bacon Festival not to cut the pork off pigs' bodies.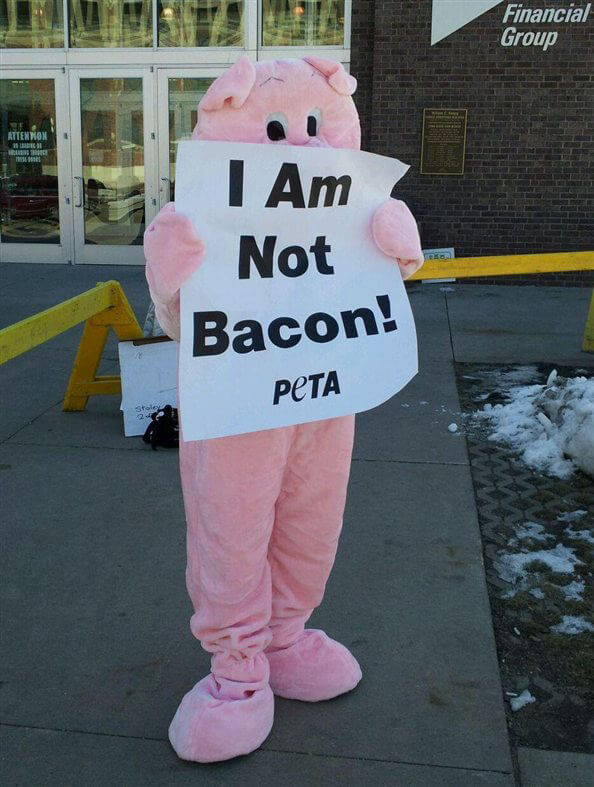 When the "pig" implored, "I am not bacon," the fans of fried fat stopped to listen and take our leaflets. I guess all that bacon grease hasn't ruined their hearts yet.
Related Posts
Respond
Comments
If your comment doesn't appear right away, please be patient as it may take some time to publish or may require moderation.
By submitting this form, you are agreeing to our collection, storage, use, and disclosure of your personal info in accordance with our privacy policy as well as to receiving e-mails from us.