Photo of the Day: Bring It on Down to Veganville—PETA-Style
Written by
April 10, 2013
|
Come on—you know we couldn't let Justin Timberlake's performance at the White House go unmarked by a tribute to his immortal Saturday Night Live skit in which he (literally) sang the praises of vegan eating: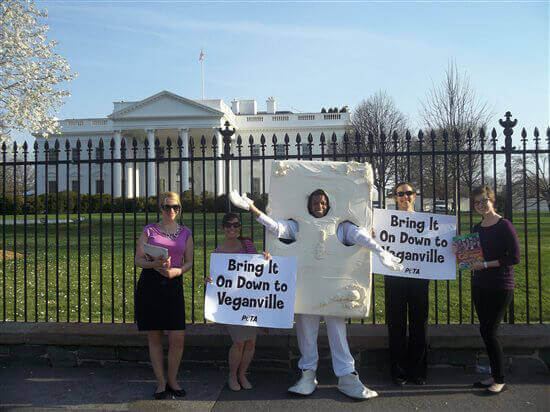 Are you thinkin' about your he-ealth, oh, oh? Then veg out! No meat, so chic.
Related Posts
Respond
Comments
If your comment doesn't appear right away, please be patient as it may take some time to publish or may require moderation.
By submitting this form, you are agreeing to our collection, storage, use, and disclosure of your personal info in accordance with our privacy policy as well as to receiving e-mails from us.