Photo: Why Cats Make Bad Editors
|
Who says cats can't edit? PETA's office cats Marshall and Bubbles seem to think that our Ringling slogan needs a rewrite.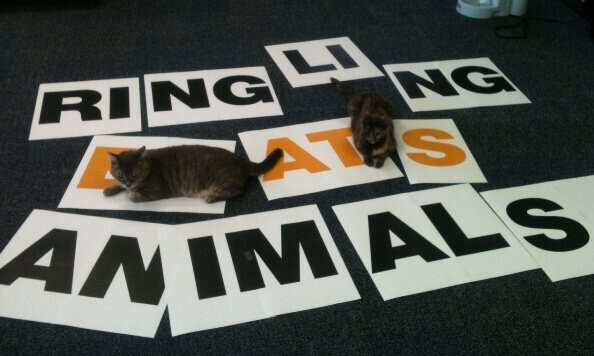 As far as we're concerned, this is as close as cats should ever get to Ringling.
Related Posts
Respond
Comments
If your comment doesn't appear right away, please be patient as it may take some time to publish or may require moderation.
By submitting this form, you are agreeing to our collection, storage, use, and disclosure of your personal info in accordance with our privacy policy as well as to receiving e-mails from us.