PETA Wants in on Kevin Spacey's BBQ Fundraiser—if It's Vegan!
|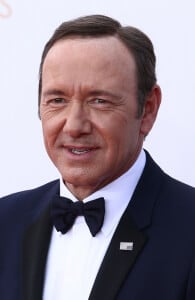 © StarMaxInc.com
There are tons of House of Cards fans in PETA's offices—especially, as you might guess, at the Nanci Alexander Center for Animal Rights in Washington, D.C.!—so you can bet our ears perked up when we heard that series star Kevin Spacey is raffling off the chance to have lunch with him on the set of his hit Netflix series, with proceeds to benefit the Geffen Playhouse and The Old Vic Theatre Company. But with the grand prize a lunch of Freddy's-style ribs, we wondered: Why shouldn't the winning meal be kind to animals and the environment—in other words, why shouldn't the winning meal be vegan?
That's why we sent a letter to "Mr. Underwood" himself offering to best the current top-tier donation with a check for $6,000 if the grand-prize lunch features a delicious mock-meat entrée such as "fib ribs" or Field Roast instead of an actual animal's ribs. We think he'll agree that although the theater deserves to benefit from his generosity, it shouldn't be at animals' expense, and we'll keep you posted on his response. We're hopeful. After all, Freddy's BBQ Joint is a fictional restaurant, so who's to say that vegan "ribs" aren't served there?
Respond