PETA to Slaughterhouse: Send Meat Packing
Written by
January 31, 2011
|
Kentucky PETA members marked World Week for the Abolition of Meat by wearing little clothing and a lot of "blood" in 28-degree temperatures outside the JBS Swift slaughterhouse in Louisville.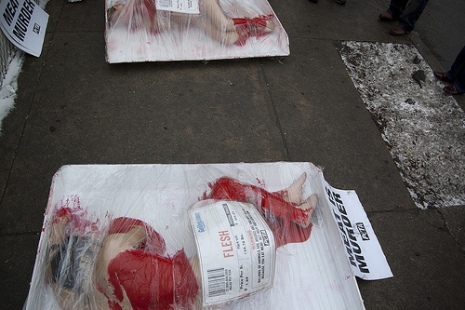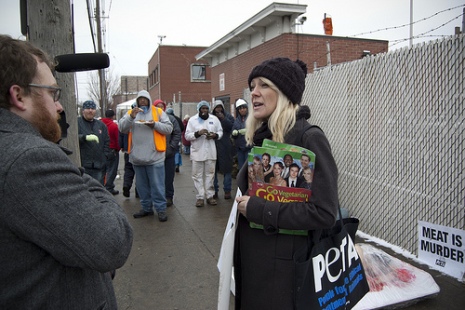 The eye-catching display of human "flesh" even drew slaughterhouse employees outside to take a look.
"We are challenging people to really think about what 'meat' is," PETA senior campaigner Ashley Byrne told reporters. "When you eat flesh, you're eating the corpse of an abused animal who did not want to die. We're encouraging kind consumers to try going vegan."
Written by Michelle Sherrow
Related Posts
Respond
Comments
If your comment doesn't appear right away, please be patient as it may take some time to publish or may require moderation.
By submitting this form, you are agreeing to our collection, storage, use, and disclosure of your personal info in accordance with our privacy policy as well as to receiving e-mails from us.