PETA's Gift to Will and Kate
Written by
April 27, 2011
|
In honor of William and Kate's wedding, PETA is sending the royal couple "something old, something new, something borrowed, and something blue."
We chose some favorite movies and a book that each have an important message about compassion for animals. For "something old," we've chosen three classics: Disney's family anti-fur film 101 Dalmatians; Bambi, with its anti-hunting message; and the classic about the suffering of horses, Black Beauty. For "something new," we're sending the dolphin-hunting industry exposé The Cove.
We're letting the couple indefinitely "borrow" from PETA's library a signed first-edition copy of the seminal animal rights book Animal Liberation by Peter Singer.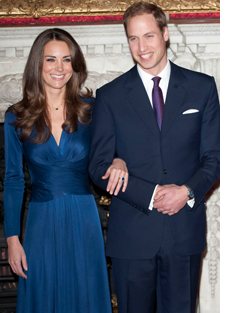 © Starmax
Finally, we included two films that may make William and Kate "blue," but that have touched the hearts of countless viewers and inspired them to make simple changes in their lives that have a big impact on animals. They are PETA's slaughterhouse exposé Glass Walls, narrated by Sir Paul McCartney, and the documentary I Am an Animal: The Story of Ingrid Newkirk and PETA.
We hope the couple finds these gifts illuminating, inspiring, and even challenging—much as marriage can be.
Written by Lindsay Pollard-Post
Related Posts
Respond
Comments
If your comment doesn't appear right away, please be patient as it may take some time to publish or may require moderation.
By submitting this form, you are agreeing to our collection, storage, use, and disclosure of your personal info in accordance with our privacy policy as well as to receiving e-mails from us.