PETA President's Birthday Wish Comes True
|
Today is PETA President Ingrid Newkirk's birthday, and instead of a bottle of cruelty-free perfume or a new pair of vegan shoes, when we asked her what gift she would like, she said the same thing she said last year. She wanted people to donate to one of her favorite causes: Animal Rahat, whose vital work consists primarily of providing veterinary care, water, shade, rest, rehabilitation, and retirement to bullocks, donkeys, and other animals toiling as "beasts of burden" in India, which is where Ingrid spent much of her childhood.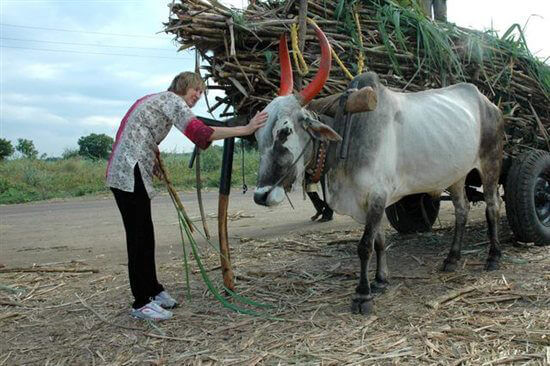 However, last week Animal Rahat's multifaceted work included rescuing a dog who had tumbled down into an ancient, crumbling well and had been trapped about 80 feet down for four days. Villagers were dropping food down to the dog, who was miraculously uninjured, but because of the well's deteriorating condition, rescue seemed impossible. However, armed with a net and with the villagers' help, Animal Rahat's Mr. Gaikwad and a PETA India staffer repelled down to the ledge that the dog was stranded on, netted the frightened animal, and hoisted him to safety.
We set up a Causes page as well as a special page on our website where people can donate to Animal Rahat in Ingrid's honor, and boy, did you come through for our birthday girl. So far, we've raised $2,059 for Animal Rahat … and counting. Happy Birthday, Ingrid! And a big thank-you to you from this grateful little guy, and from many others, for caring and sharing!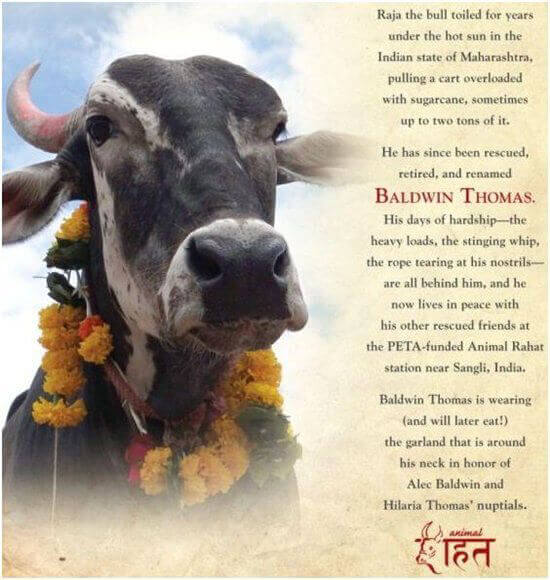 Respond