PETA Launches Free Action Alert Android App
|
An Android version of PETA's popular iPhone app is finally available for download!
Just like its wildly popular Apple iOS counterpart, our Android app lets users participate in urgent action alerts against cruelty to animals—all while earning points and badges.
If you love animals and have an Android phone, downloading the app now is a no-brainer. But if you're still not convinced, just browse through this sample of the more than 600 reviews that our five-star–rated iPhone app has: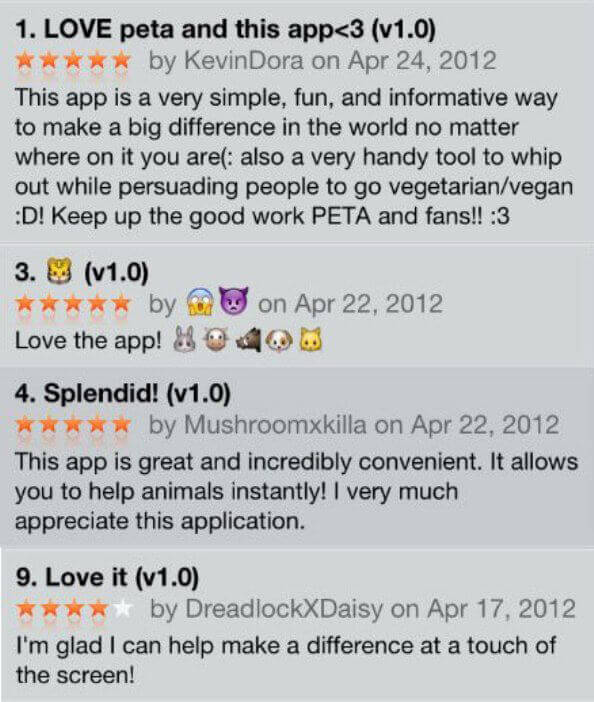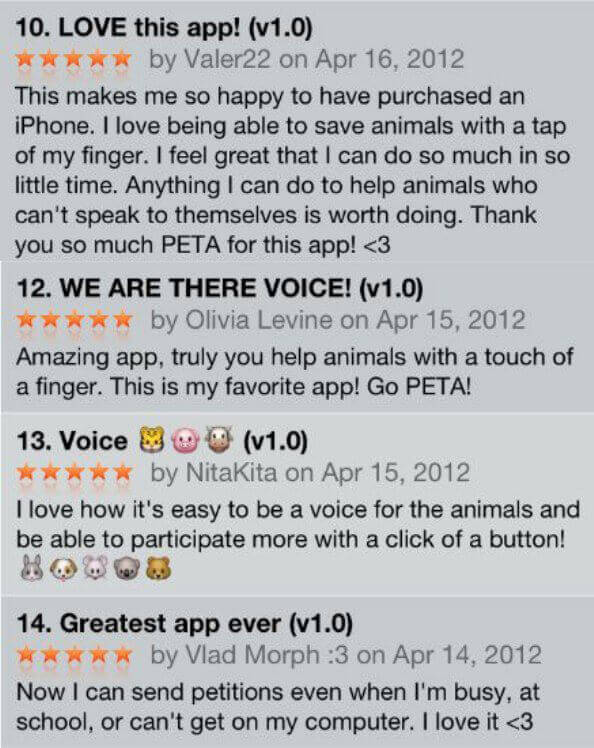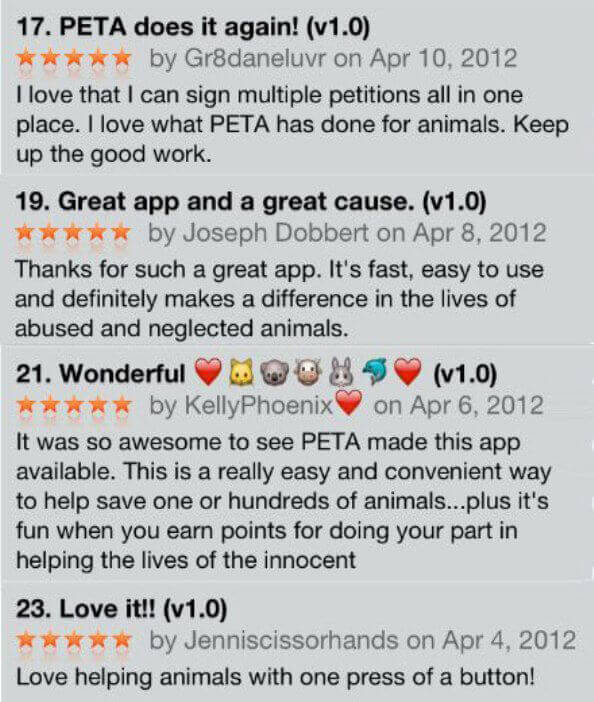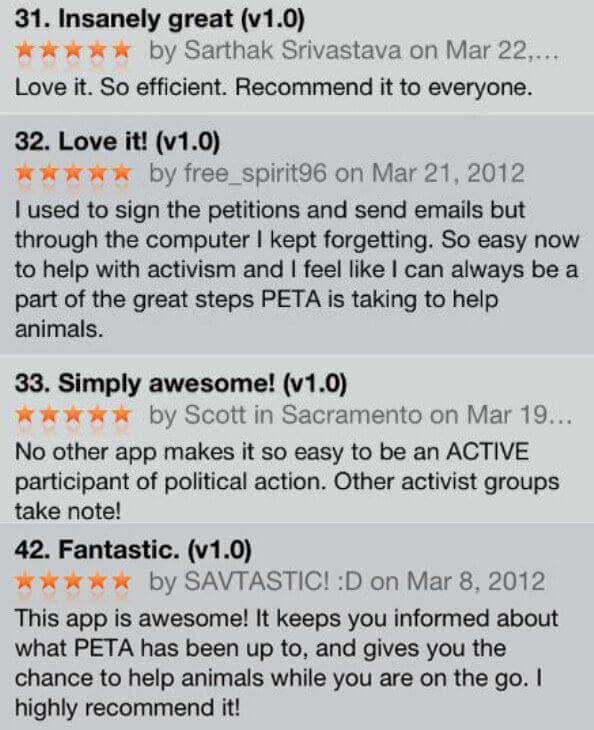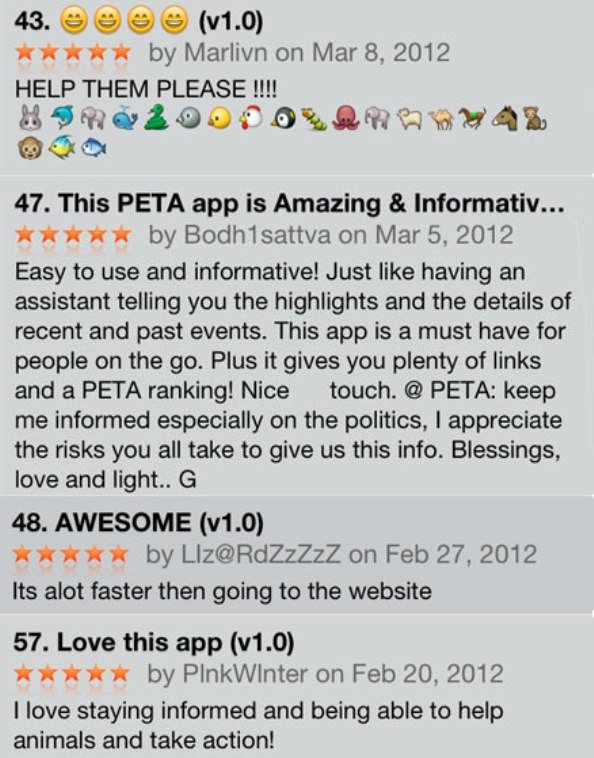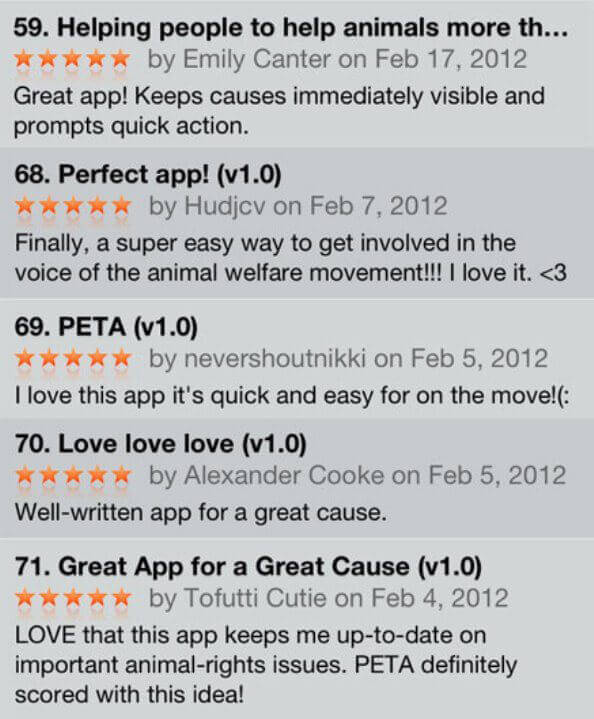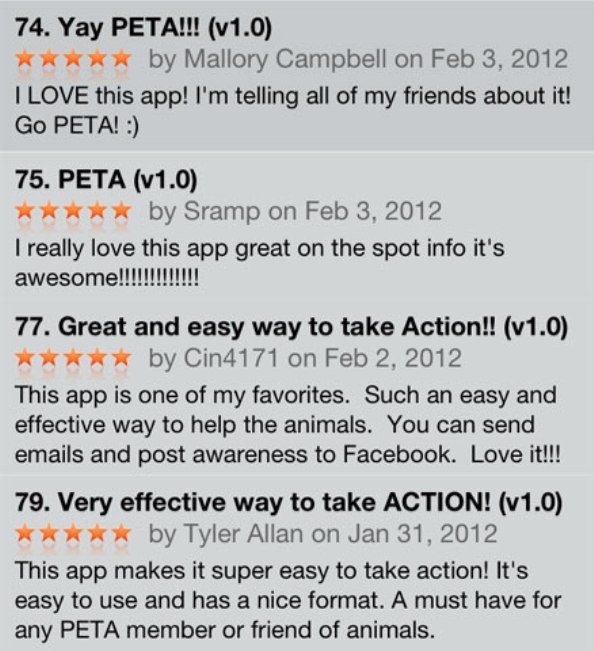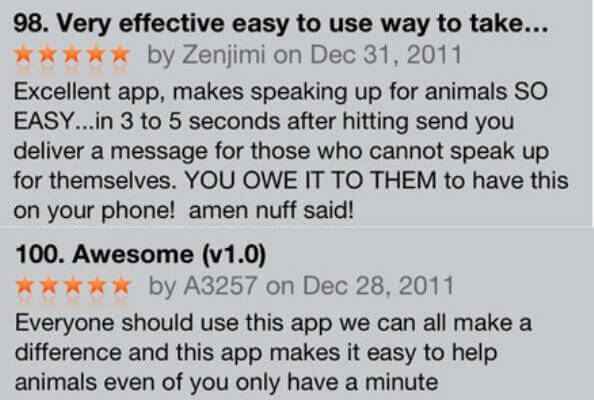 Sounds like the best app ever, right? So download the PETA Android app today—and for you iPhone users, be sure to check out PETA's iPhone game Circus Slam!
Related Posts
Respond
Comments
If your comment doesn't appear right away, please be patient as it may take some time to publish or may require moderation.
By submitting this form, you are agreeing to our collection, storage, use, and disclosure of your personal info in accordance with our privacy policy as well as to receiving e-mails from us.