PETA Exclusive Glee Auction for Animals
Written by
January 13, 2011
|
Talented Glee star and staunch PETA supporter Lea Michele is giving her fans—and animals—something to be gleeful about. Lovely Lea has donated armloads of memorabilia from the show to be auctioned off to support PETA's lifesaving work for animals. Gleeks can bid on posters, clothes, dancing shoes, and even scripts from some of the most memorable episodes of the show signed by the cast.
The auction is underway right now on CharityBuzz.com and will only last until February 10, so get your bids in as soon as you can. Then rev up your TiVo and see if you can spot the items you're bidding on in past episodes of the show (we know you're going to).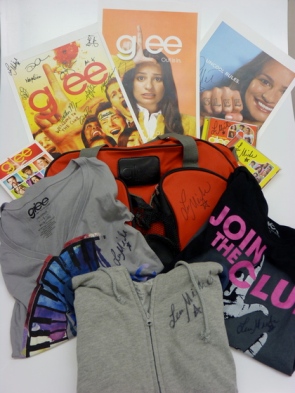 Written by Michelle Sherrow
Related Posts
Respond
Comments
If your comment doesn't appear right away, please be patient as it may take some time to publish or may require moderation.
By submitting this form, you are agreeing to our collection, storage, use, and disclosure of your personal info in accordance with our privacy policy as well as to receiving e-mails from us.