Olympic Athletes Medal in Compassion
Written by
February 14, 2014
|
Gus Kenworthy took the silver medal for Team USA in the free-skiing slope-style event, but he had already proved that his heart is pure gold. When he happened upon a stray mother dog and her four puppies, he wanted not only to save them but also to make sure that every single one of them got a loving home:
While Gus' family members are already throwing their hats in the ring as adoptees, he says he will keep at least one of the dogs himself. For being a shining example of how to help strays in Sochi, Russia, PETA sent Gus a thank-you gift.
Other celebrities are doing what they can as well by speaking out on Twitter against the killing of stray dogs in Sochi:
In other celebrity news:
Not to overlook our neighbors to the north, PETA is also sending our love (and a cute shirt) to Canadian figure skater Meagan Duhamel, who keeps herself in top performing shape by eating vegan. It's obviously working: She's already scooped up one silver medal.
Pretty Little Liars actor Aeriél Miranda is discovering a beautiful truth: how great she feels while eating vegan.
Ellie Goulding has been tweeting with her fans, helping them make the switch to being vegan, too.
Photographer David LaChapelle was sticking up for animals during Fashion Week, too, telling people at a packed industry party that if they want to protect the environment, they should go vegan.
Animal defender extraordinaire Morrissey didn't mince words when talking about Prince William's hunting trip. He devoted a blog post to the topic that started out with "One day prior to giving a public plea on behalf of animal welfare (!), Prince William is to be found in Spain (with Prince Harry) shooting and killing as many deer and boar as they possibly can! Although William's speech (no doubt written by his publicity aides at Clarence House) will concentrate on endangered species, William is too thickwit to realize that animals such as tigers and rhino are only driven to near extinction because people who are precisely like himself and his brother have shot them off the map – all in the name of sport and slaughter."
Moby shared his thoughts on hunting, too, posting to Twitter this charming video of a fox who just wants to wag her tail and have her belly rubbed: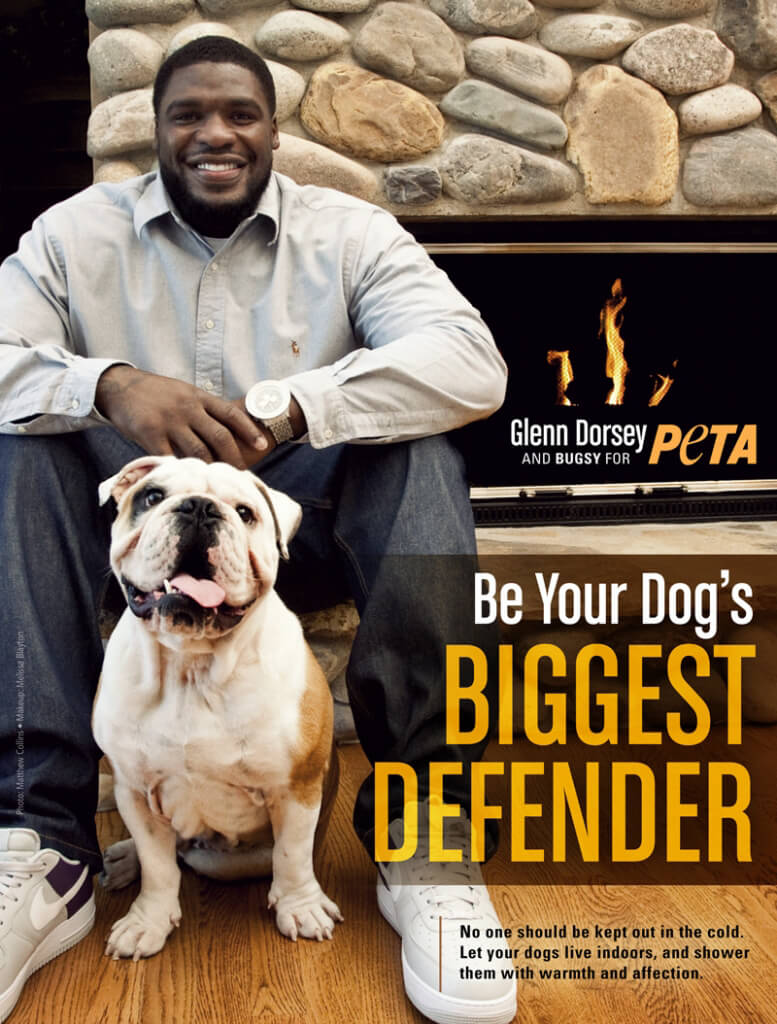 And Tim Gunn has always been a breakout star in both the fashion and animal rights worlds. During an interview on NPR's Fresh Air, Tim denounced fur and sang the praises of fake leather. "I used to say that until … the fake leather becomes more believable, I wouldn't consider it," he said. "But it's very believable these days. I would wear fake leather in a heartbeat." And we have no doubt that he would look dashing, as always.
We'll leave you with two of our favorite sentiments of the week:
To keep up with what all your favorite stars are doing for animals, follow @PETA on Twitter.
Respond